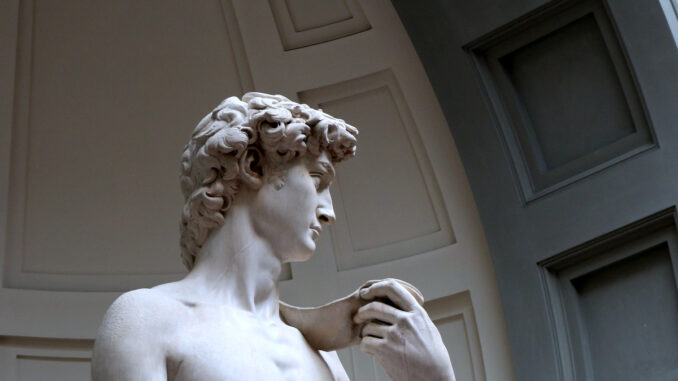 Officials in Italy are working to ensure Michelangelo's famed David sculpture is earthquake proof. The move follows a severe earthquake that shook central Italy and left 300 people dead.
According to a report in The Art Newspaper:
In 2014, geoscientists from Italy's National Research Council raised the alarm that the five-tonne statue shows micro-fractures in its lower legs and risks toppling under its own weight. The architect Fernando De Simone is lobbying the city council to create an anti-seismic museum to house the Renaissance masterpiece and a selection of the city's most important works of art "before it's too late".
Michelangelo created the famous sculpture between 1501 and 1504. It has been on display in the Galleria dell'Accademia in Florence since 1873 when it was moved from its original location in the Palazzo della Signoria.
Click here to read the full report.