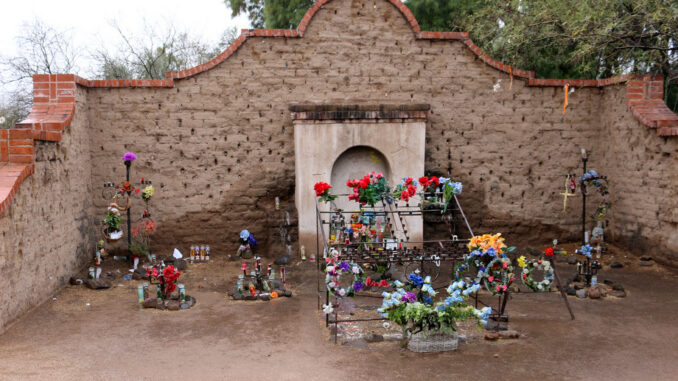 TUCSON, Ariz. — El Tiradito, a popular shrine in the Old Barrio section of Tucson, Ariz., and is said to be the only Catholic shrine in the country that is "dedicated to a sinner buried in unconsecrated ground."
According to one version of the legend, the shrine is dedicated to Juan Oliveras, an 18-year-old ranch hand who apparently had an affair with his mother-in-law. His father-in-law apparently later killed Oliveras.
The original shrine dates to 1870, but the current version was apparently built in the 1920s. The shrine was listed on the National Register of Historic Places in 1971.