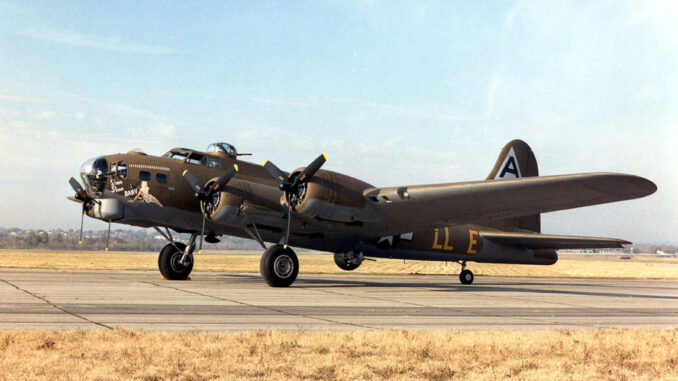 A Middle Georgia aviation museum is set to receive a rare B-17 this August, according to its Facebook page.
A B-17 Flying Fortress has been on the wish list of the Museum of Aviation in Warner Robins, Ga., since the early 1980s. The B-17 is currently located at Grissom Air Reserve Base in Peru, Ind.
"This is going to be a tremendous addition to the museum," The Telegraph of Macon quoted Tom McMichael, a Houston County commissioner and chairman of the Museum of Aviation Foundation board, as saying "It's going to attract a lot of visitors."
The B-17, which has serial number 44-83690, was delivered for use on May 9, 1945 and assigned to Patterson Air Force Base in Dayton, Ohio, according to the National Park Service. Following World War II, the aircraft "participated in nuclear and radio-guided unmanned aircraft testing shortly" and was removed from the Air Force inventory in August 1960 and last flew in 1961, NPS said.
The airplane "has been outside for 54 years. The weather has slowly but relentlessly caused damage and decay," the museum said on its webpage. "With your help, the Museum of Aviation can preserve this airplane from the weather and make it a worthy tribute to our heritage."
More than 12,000 B-17s were built. Several dozen of the airplanes are believe to still be in existence and about 10 are still airworthy.
The 51-acre Museum of Aviation is located near Robins Air Force Base and has about 85 aircraft on display, including B-25, B-29, B-52 and B-1B bombers. The first museum building opened to the public in November 1984.