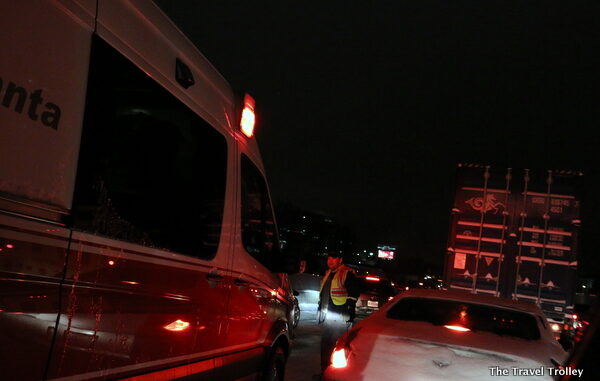 ATLANTA — City and state officials on Wednesday looked to deflect criticism after two inches of snow brought the metropolitan area to a standstill.
Motorists by the hundreds abandoned their vehicles as surface streets and major highways turned to ice. Highway crews were clearly overwhelmed by the snow and ice and did little to ensure roads remained passable.
"You can always make better judgements in hindsight," Gov. Nathan Deal said during a press conference. The governor apologized if any decisions he made caused problems for motorists.
Deal questioned what would have happened if officials worked to proactively shut down the city for a day in advance of the weather, which he said was originally predicted to hit south of Atlanta. Instead, the economic engine of the Southeast has effective been shut down for three days as many businesses and government offices are expected to be closed today and tomorrow.
The state and city also apparently did little to improve their response since a snowfall in 2011 shut the city for days.