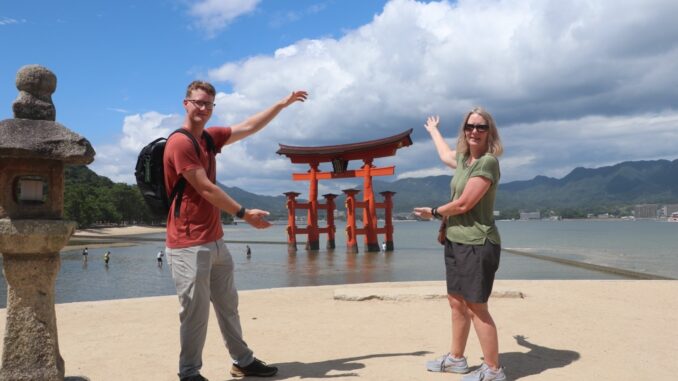 While several major tourist cities, such as the ancient capital of Kyoto, have already levied a hotel tax, Hatsukaichi became Japan's first municipality to introduce a broader local tax exclusively imposed upon visitors to a sightseeing area, city officials said.
On Oct. 1, Hatsukaichi started collecting 100 yen from each tourist to Miyajima Island in the city's southern region where the shrine is located.
The tax is charged as a fee included in the boarding ticket for ferries to the island. Visitors can also choose an annual tax of 500 yen to make multiple visits.
"We are responsible for preserving nature, history and culture and passing them on to the next generations," Shunji Mukai, an official of the city's planning and coordination division for Miyajima, said in an announcement.
Itsukushima, is 10 miles southwest of Hiroshima Peace Memorial Park.
The center of sightseeing on the island is the seaside shrine, which was founded in 593. The vermilion-lacquered compound is widely known for its iconic "floating" torii gate and was designated as a UNESCO World Cultural Heritage site in 1996.