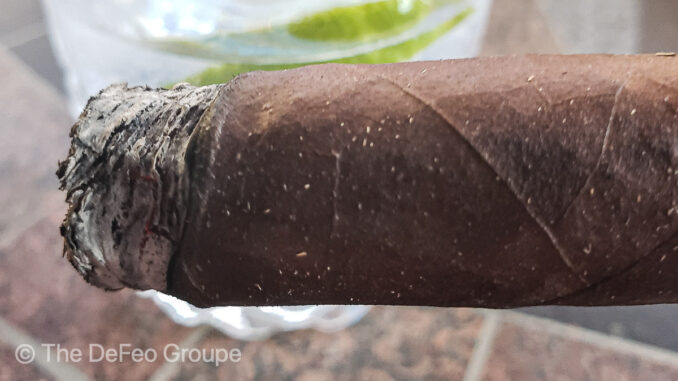 A cigar is a meticulously crafted product composed solely of tobacco leaves that undergo a delicate process of drying and fermentation and are rolled into a cylindrical shape to be smoked.
Cigars are available in different shapes and sizes, each with its own characteristics and qualities.
Cigars generally have three essential components: the filler, the binder leaf (which maintains the filler in place), and the wrapper leaf, usually the best quality leaf used.
The cigar manufacturer's logo is frequently printed on a band that surrounds the cigar. Cuban cigars, in particular, may come with two bands that display Limited Edition (Edición Limitada) and the year of production.
Cigar tobacco is mainly grown in Central America and the Caribbean islands, including Cuba, the Dominican Republic, Haiti, Honduras, Mexico, Nicaragua and Guatemala. Producers also cultivate tobacco in the Eastern United States, Brazil, Italy and the Philippines.
Here is a look at some of the different types of cigars:
Cigar shapes
Parejo: Parejo cigars are the most common and recognizable cigar shape, with straight sides and a rounded cap and foot. They are available in different sizes, such as Churchill, Corona, Robusto and Toro, each with its own length and ring gauge. In Spanish, Parejois means equal.
Figurado: Figurado cigars have irregular shapes, including tapered or pointed ends. Types include Belicoso, Perfecto, Pyramid and Torpedo. Because of the changing ring gauges throughout the length of the cigar, Figurado cigars often provide a unique smoking experience.
Tobacco types
Connecticut: Connecticut cigars feature a variety of tobacco that originates in the Connecticut River Valley, where cultivation dates to the mid-17th century. The seeds originated in Spanish colonies, such as Cuba, but adapted over time. These cigars feature a light-colored, golden brown wrapper, are generally mild to medium-bodied and are popular among new cigar smokers.
Cuban: Many people consider Cuban cigars to be the ultimate premium cigars. Crafted by skilled artisans using tobacco grown in Cuba, these cigars have a complex and rich flavor heavily influenced by the unique terroir of the Cuban tobacco-growing regions.
Maduro: Maduro cigars are made from tobacco leaves with a longer fermentation process, leading to a darker wrapper leaf. These cigars have a richer and sweeter flavor profile, often with chocolate, coffee, and sometimes spice notes.
Parejos: Size matters
The Robusto and Churchill are two of the most well-known cigar shapes but are just two of the available cigar shapes.
But the size doesn't necessarily impact the strength of a cigar. The tobaccos used for the binder, filler and wrapper have a more significant impact than its size.
Churchill: Named after the famous British Prime Minister Winston Churchill, Churchill cigars are large and typically longer, often around 7 inches or more. They provide a longer smoking time — usually more than an hour — allowing the flavors to develop gradually. Its ring gauge is usually between 47 and 50.

Corona: Corona cigars are shorter and slimmer than Churchill cigars, usually measuring 5.5 to 6 inches long. Because they are often known for their balance and usually deliver a medium-bodied smoking experience, Coronas are a popular choice for casual smokers due to their manageable size. Its ring gauge is between 42 and 44.

Panatela: Panatela cigars are slender and long, with a smaller ring gauge. They offer a delicate smoking experience and are popular among those who enjoy milder cigars. Its ring gauge is between 34 and 38.

Robusto: Robusto cigars are compact, typically ranging from 4.5 to 5.5 inches long, with a thicker ring gauge. These cigars are considered a standard size for many cigar enthusiasts, generally take about 45 minutes to smoke and are known for their well-rounded flavor profiles. These cigars have a ring gauge between 48 and 52.

Toro: Toro cigars, also known as Corona Gorda, are similar to Robustos in thickness but are longer, usually around 6 inches or more. Toro cigars offer an extended smoking time, allowing for more complex flavor development. These cigars have a ring gauge of 46.

The blends of tobacco, the aging process, construction quality and the cigar maker's expertise all contribute to a cigar's tastes and characteristics.