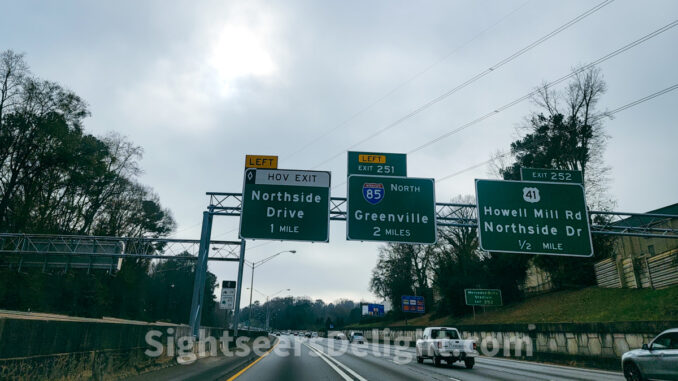 (The Center Square) — The Georgia Department of Transportation said it doesn't have enough personnel to maintain 24-hour Highway Emergency Response Operator patrols, a mainstay of metro Atlanta's busy interstates.
By July 1, the HERO team will "temporarily pause" its active overnight patrols on metro Atlanta interstates, though personnel will remain available for some calls, such as "high-level incidents." The HERO units currently maintain a 382-mile coverage area.
GDOT launched the HERO program in 1994 to help motorists with traffic-related issues and expanded it to 24-hour coverage in 2014. The agency said HERO units would continue to patrol during daytime and evening hours seven days a week when roughly 91% of mishaps happen, and traffic volumes are the highest.
"To provide the most effective emergency response and traffic management within the metro Atlanta area, it's become necessary to make these temporary modifications to the HERO active patrol schedule and coverage," State Traffic Engineer Alan Davis said in an announcement. "This decision will give our team the time to rebuild the HERO ranks while ensuring better coverage, improving incident response and lowering the chances of existing HERO burnout."
According to a news release, the state agency is working to "aggressively recruit and train" new HERO operators. It is eying a return of the 24-hour active HERO patrols in 2024.
Natalie Dale, a spokeswoman for GDOT, told The Center Square via email that the agency is "looking to recruit 60 or more new HERO Operators. A fully staffed HERO Operation is roughly 125 Operators."
GDOT plans to turn to its Coordinated Highway Assistance and Maintenance program to offset the HERO change. CHAMP units patrol interstate highways outside of metro Atlanta from 6 a.m. to 10 p.m. seven days a week, and GDOT said it would adjust CHAMP routes to help cover 135 miles of routes HERO units usually patrol.
GDOT's amended $3.9 billion fiscal 2023 budget includes roughly $157 million for the agency's traffic management and control initiatives, which includes the HERO program. Dale did not answer a follow-up question about how the agency might repurpose unused money from the HERO program.
This article was published by The Center Square and is republished here with permission. Click here to view the original.