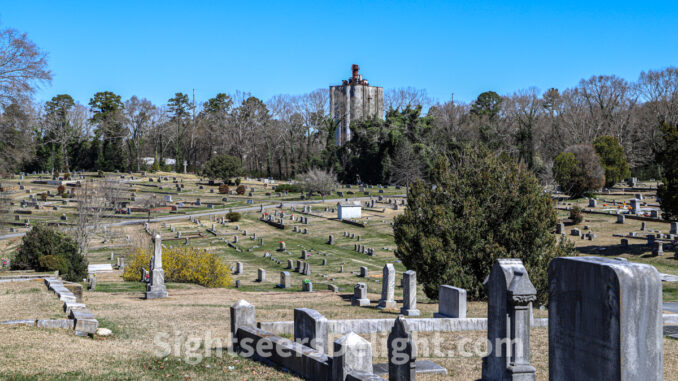 CARTERSVILLE, Georgia — Oak Hill Cemetery traces its origins to about 1838 when it was the cemetery attached to Ebenezer Methodist Church.
John (or Johnny) Leake, who relocated to the area from South Carolina, donated the land for the church.
Its location necessitated a ride from Cartersville, so in about 1848, the church moved to Cartersville to be closer to the railroad station along the Western & Atlantic Railroad.
Colonel Lewis Tumlin donated the land for the new church, even though he was a Baptist. The church, a wooden building, was also renamed Cartersville Methodist Episcopal Church, South.
The church remains in Cartersville at the corner of Erwin and Church streets, though it has been renamed Sam Jones Methodist Church. The current church was built in 1907 and subsequently expanded.
Shortly after the church relocated to Cartersville, probably in about 1849 or 1850, the city purchased the cemetery for use as a city burial ground. It was eventually renamed Oak Hill Cemetery.
Famous burials include Uriah Stephens, the switch master in Kingston during the Civil War; Pleasant Stovall Shelman, the operator of a Cartersville hotel; Sam Jones, a famous preacher; and Rebecca Latimer Felton, the first woman to serve in the U.S. Senate.
According to various sources, some of the cemetery's earliest graves no longer have markers.