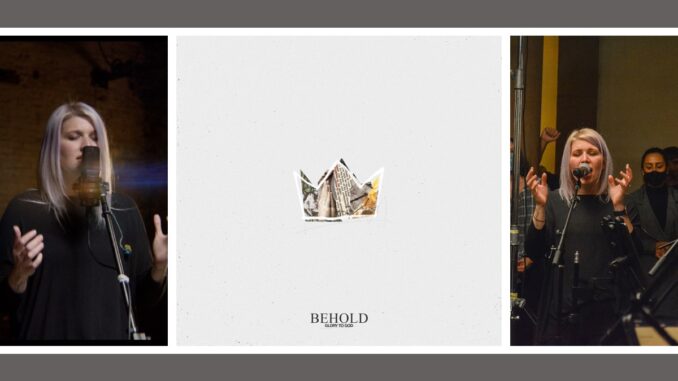 SMYRNA, Georgia — A Smyrna resident is lighting up the airwaves — and the season — with a new single just in time for Christmas.
Lindsey Arcaro, a prolific Christian singer/songwriter and the worship pastor of The Square Church in Smyrna, said she was inspired to write "Behold (Glory To God)" out of a desire to live a life that both reflects on Jesus and puts Him first every day.
Arcaro sees the song as an anthem, a prayer for the church, and an invitation to worship during Christmas.
"'Behold (Glory To God)' stems from a conversation I had with another worship pastor about how we both want to live lives that daily beholds Jesus fully," Arcaro said. "Worship pastors also long to teach and show our churches how to do the same as we worship together corporately.
"Beholding is more than just seeing; it's looking at something and allowing it to transform our perspective," Arcaro added. "Every Christmas, we have a unique invitation to look at how we live our lives and leave the best mark we can on the world all year long. Music can bring us together and helps lift us up in every season and in any circumstance."
In 2018, Arcaro, a mother of two, released an eight-track Christmas album, "The Advent Sessions," followed by a four-track EP, "Ivy Sessions," in 2019 and the six-track "Advent Interludes" in 2021.
"Behold (Glory To God)" is available on all streaming platforms, including Amazon Music, Apple Music and Spotify. Follow Arcaro online at twitter.com/lindseyarcaro.