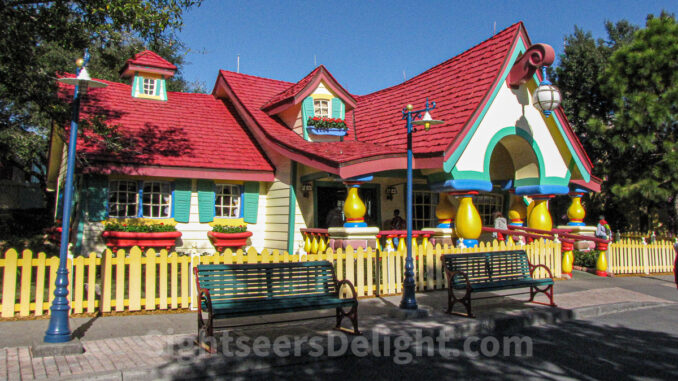 This slideshow requires JavaScript.
LAKE BUENA VISTA, Florida — Mickey's Toontown Fair might go down in Walt Disney World history as one of the stranger ideas. However, the equally maligned and beloved land stood for more than two decades and served as the foundation for the modern Fantasyland.
The cartoonish land opened on June 18, 1988, to honor Mickey Mouse's 60th birthday. The aptly named Mickey's Birthdayland was not intended to be a permanent addition to the Magic Kingdom.
However, the land proved so popular that Walt Disney World decided to keep the land. It more or less operated as an extension of Fantasyland.
After Mickey's birthday bash, the land changed its name to Mickey's Starland in 1990 and finally Mickey's Toontown Fair in 1996.
It closed in 2011 to make way for a Fantasyland expansion. Storybook Circus today stands on the former Mickey's Toontown Fair.
Mickey's Toontown Fair was home to Mickey's Country House and Minnie's Country House, and the land was a popular character greeting area. The land's "thrill" ride was The Barnstormer at Goofy's Wiseacre Farms, which lives on as the rethemed The Great Goofini's Barnstormer.
These photos were taken in 2009 and 2010, except for the photo of Max, which was taken in 2001.