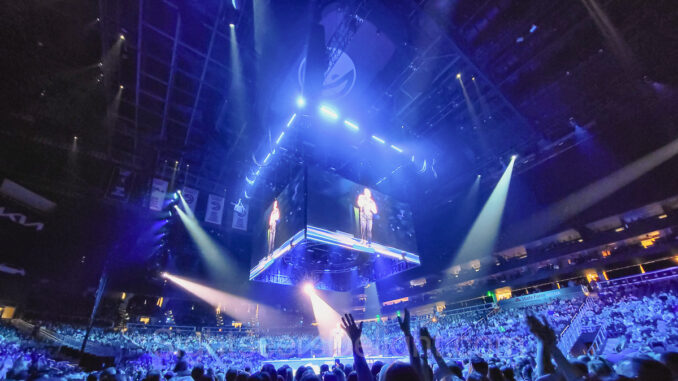 ATLANTA — If masks, vaccines and pretty much everything about the COVID-19 pandemic weren't funny before, they are now.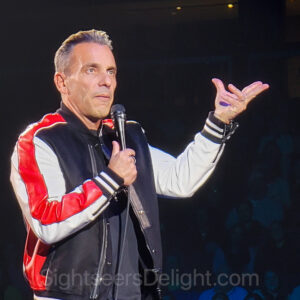 Comedian Sebastian Maniscalco proved that sometimes we need to look at the situation, no matter how seemingly bleak or dire, and turn it into a punchline.
The Chicago-born comedian performed Friday before a welcoming crowd Friday at State Farm Arena in Atlanta, touching on parenthood, death and, of course, the pandemic. Who knew a vaccine, masks or a trip to see Hamilton could be so funny?
Comedians have it tough these days. One wrong joke can put someone in the headlines for all the wrong reasons.
But Maniscalco, while not necessarily a satirist, has a unique way of touching on real-life topics nearly everyone has encountered and making them seem ridiculously hilarious. And he does it in a way that's not offensive or vulgar solely for the shock it might bring.
Today, comedy can prove to be a fine line sometimes. Maniscalco walked the tightrope perfectly. The audience — a diverse one at that, for anyone keeping score — responded with appreciation.
It just proves we can all find common ground if we're willing to recognize everything isn't so serious all the time. Laughter is so often the antidote we need.
The show ended on a poignant note. Maniscalco thanked the audience for coming out and highlighting how important comedy is.
In this day in age, we should all listen. We need to laugh every once in a while, even when it seems as if nothing is particularly humorous.
Perhaps that is the real vaccine for the moment. Can we mandate that?