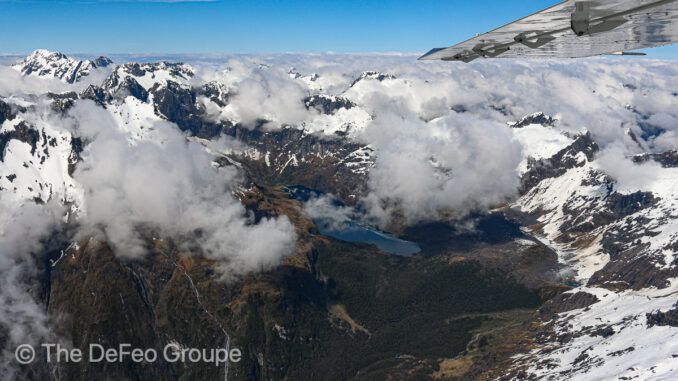 You don't need me to tell you the COVID-19 pandemic has been disheartening.
As someone who loves to travel and explore, it's made me think about the places I've visited, the people I've encountered over the years and the experiences I've enjoyed.
I want to go back and revisit every one of those places. I hope they are all surviving the pandemic.
Pandemic time proceeds at a strange pace. Some days, it feels like it's moving rapidly and slowly simultaneously.
(I don't want to use the "Groundhog Day" cliche, but it would be apt in this context.)
As Bob Dylan once sang, "Time is a jet plane, it moves too fast." Here we are, about a year into this moment in time, and where did the time go?
Throughout the pandemic, I've meant to go back and look at my pictures more often and post more. Yet, somehow, I can't seem to find the time to go back and look at my photos.
When I do, I wonder about the places I visited. Some years ago, others more recently. I think about the experiences — the humorous and the heartfelt — and the people I've met along the way. Some are worth remembering; others are worth forgetting.
I've been thinking back to this speech I heard one time. In it, the speaker said something along the lines that waxing nostalgic is a waste of time.
I don't think I agree with the sentiment, but I can understand it. It is easy to think back on moments in time and ponder alternate outcomes. The pandemic, I feel, is making that easier to do; it seems to be as good of a time as any to consider an alternative universe — maybe one where we could wander and explore.
Instead of waxing nostalgic about real or imagined moments, I thought I would take the opportunity to go back and look at my pictures. My starting point always seems to be New Zealand.
It might be the only place I've photographed where it's hard to take a bad picture, yet none of the images seem to do the country justice.
There's something about flying in a small plane near snow-covered mountains (perhaps with a proximity sensor sounding in the background). It's a surreal experience.
Maybe there's an analogy in spending time looking at pictures of mountains. Everyone has a mountain to climb. No matter the hurdle, we can surpass it.
Or, it's just a beautiful vista. Hope to see it again soon.