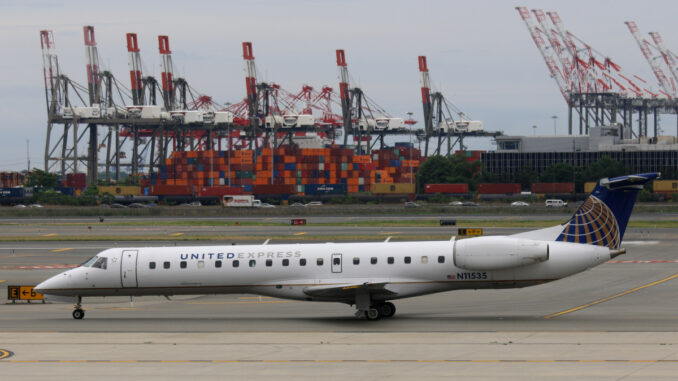 (The Center Square) – The New Jersey Senate Budget and Appropriations Committee has advanced a measure that could increase Newark Liberty International Airport workers' "wage and benefit rates."
S-989, the "Healthy Terminals Act," would establish the state's "prevailing wage" under the "New Jersey Prevailing Wage Act" as the minimum pay rate for airport workers and those at the adjacent train station.
The committee passed the measure by an 8-4 vote.
"Workers everywhere deserve a decent wage, and access to affordable quality health care," state Senate Majority Leader Loretta Weinberg, D-Bergen, said in a news release.
"The people who help keep our planes flying and our trains running, and the men and women who make sure our largest airport is safe, clean and functional, are essential in every respect," Weinberg added. "If they are able to see a doctor, get proper care and earn a living wage it makes all of us healthier, safer and stronger as a community."
The proposal applies to contractors' and subcontractors' employees who provide building services or any "covered airport or related location worker." That includes employees who perform jobs at a covered airport or related location who spends at least half their workweek working there.
The new requirements would apply to anyone who works preparing or delivering food for airplane passengers. It does not include anyone employed by a public agency or anyone working in an executive, administrative or professional capacity.
"The coronavirus pandemic has proven we must ensure that every worker, especially those most at risk, including airport workers, have access to affordable healthcare," state Sen. Linda Greenstein, D-Mercer/Middlesex, said in a news release. "Newark airport is a vital hub for the entire region and the people who keep it functioning properly, especially in times of crisis, unquestionably deserve affordable health care and a fair, living wage."
In 2018, more than 30 million passengers passed through Newark Liberty International Airport. Proponents say the legislation will help workers pay for health benefits.
"There is no doubt in anyone's mind how important Newark airport is to our state's residents and our state's economy, so there should be no hesitation to ensure its workers have basic access to health care and a living paycheck in these harrowing times," Weinberg said.
It is not clear how much the measure will cost, as the state's budget office has not estimated its fiscal impact. Embattled New York Gov. Andrew Cuomo previously signed a similar measure into law in the Empire State.
A spokesperson for Republican senators did not immediately respond to a request for comment.