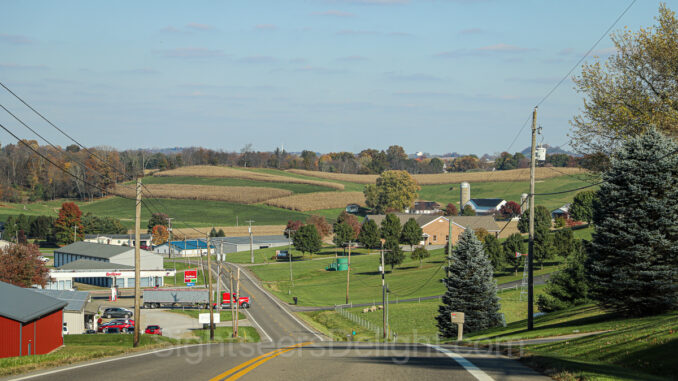 Here is a look at some of the travel-related headlines for Wednesday, January 12, 2022:
News of Note
The Federal Aviation Administration (FAA) has released a list of 50 airports that will have buffer zones when wireless companies turn on new 5G C-band service on Jan. 19.
In honor of National Bagel Day on Jan. 15, Lawn Love ranked 2022's Best Cities for Bagel Lovers. No surprise, New York City topped the list. The Big Apple edged out San Francisco, Boston, Washington and Fort Lauderdale. Conversely, Plano, Texas, ranked as the worst city for bagels. Bagels joined the country's culinary landscape in the late 1800s as Eastern Europeans immigrated to New York's East Side.
The National Endowment for the Humanities (NEH) announced $24.7 million in grants for 208 humanities projects nationwide.
The famous Southernmost Point Buoy in Key West, Florida, that miscreants damaged has been repaired. Police identified and charged two suspects.
Destination News
President Joe Biden recently signed into law legislation to build a memorial on the National Mall honoring the veterans of the Global War on Terrorism. The measure was part of the annual defense bill, the National Defense Authorization Act of Fiscal Year 2022. According to Military.com, a groundbreaking for the memorial could happen by 2024.
As of Jan. 9, Israel has reopened its borders to all international travelers, meaning travelers from the United States can freely enter and depart the country. Guidelines that were previously announced in November for entry into the country remain in place.
As part of its 10th anniversary celebration, The Mob Museum and the National Museum of Organized Crime and Law Enforcement are inviting guests to its "Undercover of the Night" Gala presented by the Stanley W. Ekstrom Foundation. The museum will hold the soiree at its historic downtown Las Vegas location. City of Las Vegas Mayor Carolyn G. Goodman and former City of Las Vegas Mayor Oscar B. Goodman will co-chair the evening. For more, visit themobmuseum.org.
"Through the Years: Kenny Rogers' Photographs of America" opens Feb. 17 at the Booth Western Art Museum in Cartersville, Georgia. The exhibit highlights a little-known facet of Grammy-winning performer Rogers' pursuit of his photography hobby.
Hotel News & Deals
B Hotels & Resorts is offering travelers a new Winter Escapes promotion. Nightly rates start at $119 at B Resort & Spa in the Disney Springs Resort Area, $229 at B Ocean Resort in Fort Lauderdale and $299 at Banana Bay Resort in the Florida Keys. Rates and perks are applicable for stays through June 30, 2022, that are booked by March 19, 2022. Guests will also enjoy a flexible cancellation policy when booking directly through the B Hotels and Resorts website using the promo code, BWINTER.
Want to see your news here. You need to pitch us to win. Click here for more details.