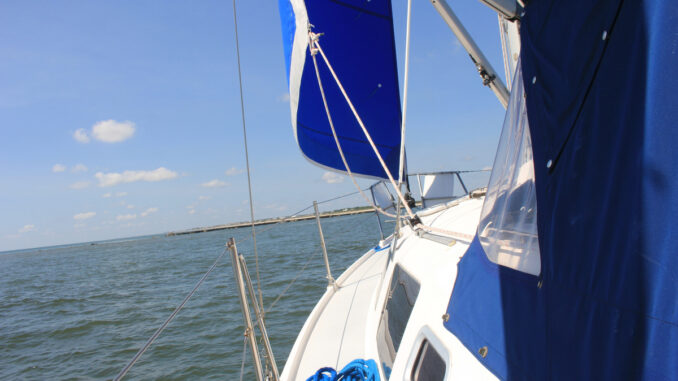 FERNANDINA BEACH, Fla. — Sometimes it's possible to forget Amelia Island is, in fact, an island.
But, a quick sail around the Amelia River and St. Marys Entrance is a reminder that it is not only an island, but it provides a relaxing getaway from the world's craziness.
The sail provides views of Fort Clinch, traffic in the Fernandina Beach Harbor and Cumberland Island, including the wild horses that run free there. It's also a great way to understand Amelia Island's historical importance to just about everyone who has stepped foot on the island.
Of course, water defines Amelia Island — and not just the water along its beaches. Pretty much every pivotal moment in its history has some connection to the water.
Natives inhabited the island starting around 1000, while the first Europeans explored the island beginning in the 16th century.
The island, perhaps its chamber of commerce, claims eight flags have flown over the island at some point, which probably helps explain why the island's primary city, Fernandina Beach, is named in honor of King Ferdinand VII of Spain. The island derives its name from Princess Amelia, the daughter of George II of Great Britain.
Explore more history
Fun historical fact: In 1811, it was the last city the Spanish platted in the Western Hemisphere.
That's mainly due to its natural harbor, which remains essential today. So, pirates and other marauding folks paid visits to the island and, at various times, decided to claim it as their own.
More information about this history is available at the Amelia Island Museum of History.
Later, the island spawned the shrimping industry. While the industry has changed over the years, it is still vital to the island — and not just because they host an annual shrimp festival or their restaurants serve delectable dishes using the sea creatures.
More information about this history is available at the Fernandina Beach Marine Welcome Center & Shrimping Museum.