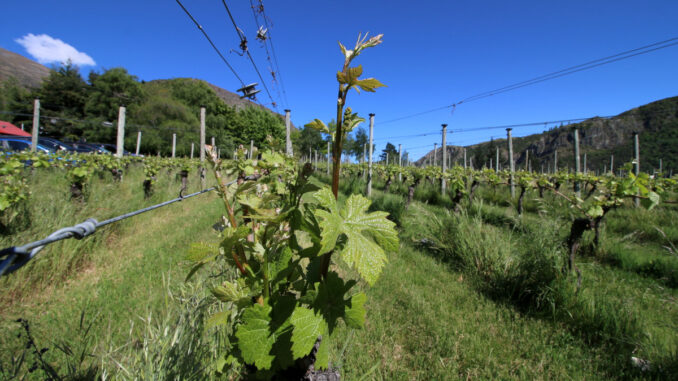 Pinot Noir lovers from across the globe will descend on Christchurch, New Zealand, for a three-day celebration of the beguiling wine variety.
Pinot Noir NZ 2021 is the seventh iteration of the event that launched in 2001 and is held every four years. The gathering showcases the country's Pinot Noir wine and the people who make it.
The three-day celebration attracts a mix of Pinot Noir lovers to New Zealand from across the globe. Attendees include restaurateurs, sommeliers, enthusiasts, international trade and journalists.
"We've already had huge interest from both here and overseas," Pinot Noir NZ 2021 co-chair Pen Naish said in a news release. "Only 600 tickets are available, but experience tells us that demand will far exceed that."
The 2021 event, the twentieth year since it started, will take place from Feb. 23-25, 2021, at Te Pae, New Zealand's new conference center in Christchurch. The 2021 event marks the first time this Pinot Noir party has traveled to the South Island, which is where many of the country's Pinot Noir wineries are located.
"Pinot Noir NZ 2021 will be the biggest and best yet," explains co-chair Helen Masters. "It will feature 120 of New Zealand's top wineries from eight different regions. This is a unique opportunity for attendees to get up close to the best Kiwi pinots and the people who produce them, all in one place. If you're a true pinot fan, this is one event you simply cannot miss."
The program includes two formal tastings – one international, the other New Zealand-focused, complemented by talks and presentations about Pinot Noir grown in New Zealand. Keynote speakers from across the globe and homegrown personalities will share their insights.
In the afternoons, during informal tastings, guests can interact with winemakers and taste their wines. Evening parties will bring attendees together to celebrate New Zealand's culture.
Tickets sales for the event are now open. For more information, visit www.pinotnz.co.nz.