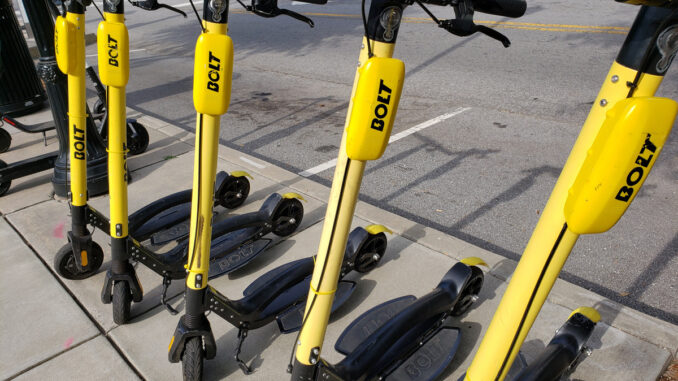 The Smyrna, Ga., City Council last month voted to ban shareable e-scooters in the city, making it the latest Atlanta area city to pass such a prohibition.
The ban applies to shareable powered mobility devices, which are generally available for rent and usually come in the form of scooters.
The ordinance seeks to protect adequate traffic flow and to promote public safety, city officials said. It prevents companies from renting and offering shareable powered mobility devices and prohibits parking, placing or leaving them in a public right-of-way.
This new ordinance does not prohibit personally owned scooters from moving about within the city.
Other Atlanta area cities, including Alpharetta and Marietta, have voted to ban scooters.