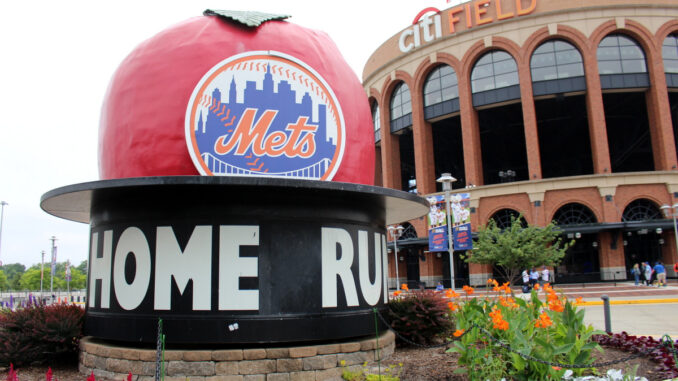 Now that the New York Mets plan to honor Hall of Fame pitcher Tom Seaver with a statue at Citi Field, it is not too early to start debating the next one.
There are countless options for the team to consider. To help start the conversation, here are a few possibilities:
The Jesse Orosco-Gary Carter Celebration
The 1986 Mets stand as one of the most colorful teams in baseball history.
There is perhaps no more lasting image from the 1986 World Series than Gary Carter leaping into the arms of Jesse Orosco after the final out of Game 7. The photo stands as one of the most endearing World Series images ever captured.
Mike Piazza Sept. 11, 2001, Home Run
Following the Sept. 11 terror attacks, the return of baseball to the Big Apple on Sept. 21, 2001, served as a welcome diversion from the tragedy. Hall of Famer Mike Piazza capped off an evening to remember with a legendary two-run home run, and the Mets went on to defeat the Atlanta Braves.
Cleon Jones
Left fielder Cleon Jones was an integral part of the 1969 Miracle Mets, posting a .340 batting average.
The team elected Jones to its Hall of Fame in 1991. Perhaps his most endearing moment in team history came on Oct. 16, 1969, when he caught the final out of the World Series, a flyball hit by Baltimore Orioles second baseman Davey Johnson, who went on to manage the 1986 Mets.
Gil Hodges
While the team will honor their 1969 World Championship team this June, Gil Hodges deserves a Citi Field honor at some point.
Hodges, among the best defensive first baseman in the 1950s, played for the Mets on their inaugural 1962 team and managed them to a World Series victory in 1969. Before his run with the Mets, Hodges played for the Brooklyn and Los Angeles Dodgers.
The Mets retired his number in 1973.
David Wright
It is perhaps too early to begin the conversation about a monument to David Wright. But, the Mets will undoubtedly honor him before too long.
Wright, who retired after last season, is probably the most consequential Mets player of the past quarter-century, if not longer.