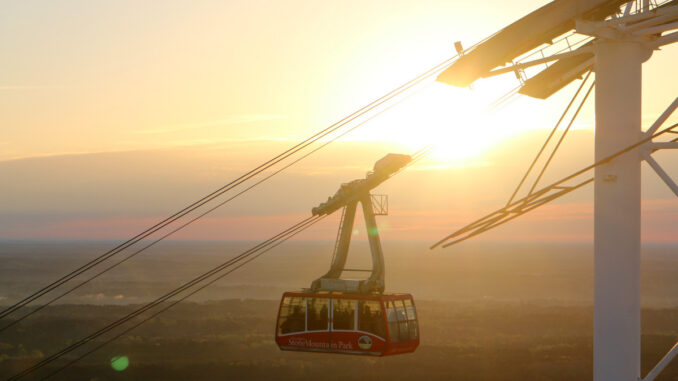 STONE MOUNTAIN, Ga. — Stone Mountain's famed Summit Skyride is one of the gems of the historic park.
The park first opened the Alpine-style Skylift on Nov. 28, 1962. Georgia Gov. Ernest Vandiver and Swiss Ambassador August Lindt attend the opening ceremony. The idea for such a way to reach the top was proposed in the 1950s.
The current version of the skylift dates to 1995 or 1996, at which time, the skylift was realigned to its current route.
At 3 a.m. on July 18, 1996, the Skylift transported the Olympic torch before it headed to Downtown Atlanta for the opening ceremony of the 1996 Olympics. Stone Mountain Park itself hosted events during the summer games.
The current cars, which whisk visitors more than 825 feet high to the top of the mountain and offer up-close views of the Confederate carving, can carry more than 14,000 pounds and can hold about 100 passengers.