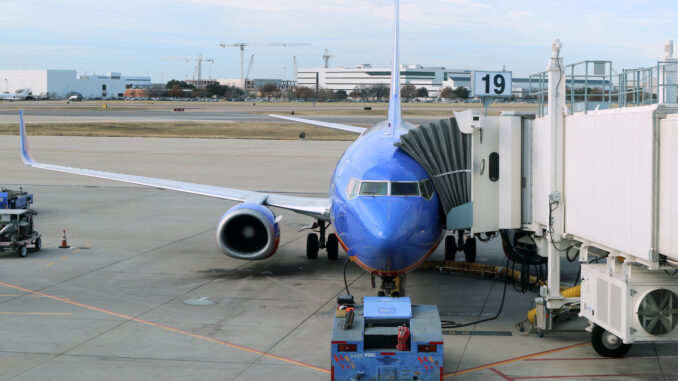 Southwest Airlines canceled roughly 1 percent of its scheduled flights on Sunday to inspect fan blades on its fleet of 737 aircraft.
The move comes after a woman was killed on Flight 1380 from New York to Dallas when metal from the plane's left engine punctured the cabin. That caused a rapid depressurization of the aircraft, and the woman was partially ejected from the airplane.
Seven other passengers were injured.
On Friday, the Federal Aviation Administration (FAA) handed down an Emergency Airworthiness Directive (EAD). The order requires airlines to inspect fan blades on select CFM56-7B engines, the type on Flight 1380, within 20 days.
Officials indicated the order applies to 352 engines in the U.S. and 681 engines worldwide.