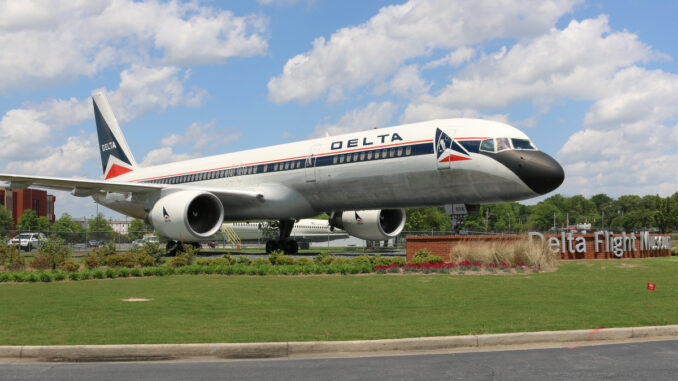 ATLANTA — Though it may be hard to believe at times, there was once a Golden Age of flying.
That era is on full display at the Delta Flight Museum.
Located at Hartsfield-Jackson Atlanta International Airport, where the Atlanta-based airline has its main hub, the museum houses a range of artifacts, including Delta Ship 41, the airline's first passenger-carrying DC-3. It also displays Delta Ship 102, named The Spirit of Delta, the company's first Boeing 767-200.
Last year, the museum, which opened to the public in June 2014, added a Boeing 747-400 to its collection. The airline recently phased out its fleet of 747 aircraft.