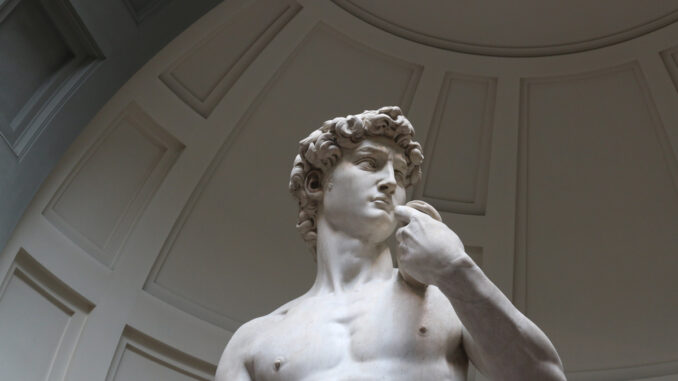 PARIS — Who doesn't like art? It's one of the few times in life when you can look at images of naked people, and no one will think you're a pervert.
The art museum is often a centerpiece of any vacation. But, let's be honest: Such a visit is often more about standing in line or dealing with pushy tourists to spy a glimpse of some famous work of art.
Still, it's probably worth popping into the world's famous museums the next time you're in town. With that in mind, here's a quick look at the world's most popular art museums.
The Louvre, Paris
OK, so everyone says go to The Louvre when you're in Paris. And, yes, you should. But, the experience is awful. You're more likely to have an up-and-close encounter with the wrong end of a Chinese tourist's tablet device than a masterpiece. A close-up of the Mona Lisa? Forget about it. Look, The Louvre is a world-famous art museum, so everyone needs a selfie with Lisa. Just know that going in and temper expectations appropriately.
The Art Institute of Chicago, Chicago (where else?)
The Art Institute of Chicago is perhaps best known for two reasons: American Gothic and Ferris Bueller. So, it was featured in the popular 1986 film "Ferris Bueller's Day Off," and that means whenever anyone writes about the museum, they need to mention it. In terms of art, the museum is perhaps best known for Grant Wood's "American Gothic," or the painting with people holding pitchforks. That's a shame in one regard because the museum is home to a number of great paintings by French impressionist painter Claude Monet.
Musée d'Orsay, Paris
Aside from pickpockets and the general rude demeanor of its denizens, Paris truly is known for its art. Between the aforementioned Louvre and Musée d'Orsay, on a trip to Paris, it's possible to have close encounters with works of art by history's masters.
Metropolitan Museum of Art, New York
What's great about the Met in New York is immediately discernible in the famed "Washington Crossing the Delaware" painting. It's big, it's bold and it's quintessentially American. Think of this painting as the polar opposite of the Mona Lisa in the Louvre. If that doesn't float your boat, the museum is also home to works by Pablo Picasso, Vincent van Gogh and Claude Monet.