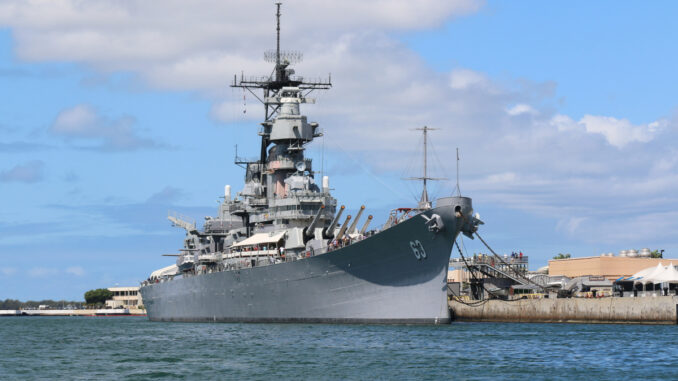 As Hawaiian officials prepare for the possibility that North Korea launches a nuclear missile toward the state, some officials worry the preparations will hurt tourism.
Officials say the hermit kingdom of North Korea could soon have an intercontinental ballistic missile that could reach Hawaii. But would North Korean leader Kim Jong-un actually fire on the Aloha State?
State officials aren't taking any chances. And, they have a lot of work to do.
"There is a need for state leaders to take this threat seriously. A lot has changed since the 1980s, when the emergency management plan was put in place," Fox News Channel quoted Rep. Tulsi Gabbard, D-Hawaii, as saying. "With the threat today, it's likely we would have just minutes of warning of an imminent attack. Going to a shelter may or may not be feasible."
In the meantime, that work could threaten the state's tourism industry.
"Everyone's safety in Hawaii is always our top priority. We support the efforts of the Hawaii Emergency Management Agency to prepare for any threat to Hawaii's well-being, be it man-made or a natural disaster," the Honolulu Star-Advertiser quoted Charlene Chan, director of communications for the Hawaii Tourism Authority, as saying in a statement.
"However, we also know from speaking to our tourism industry partners that if reports are misinterpreted about the state's need to prepare for an attack, this could lead to travelers and groups staying away from Hawaii," she said. "The effect of such a downturn would ultimately be felt by residents who rely on tourism's success for their livelihood."
Visitors spent a total of $1.3 billion in the Hawaiian Islands in May 2017, an increase of 8.7 percent versus a year ago, according to preliminary statistics released today by the Hawaii Tourism Authority (HTA). In addition, total visitor arrivals rose 4.5 percent to 751,191 visitors.
In addition to the east and west coasts of the United States, the state's largest visitor markets are Japan and Canada.