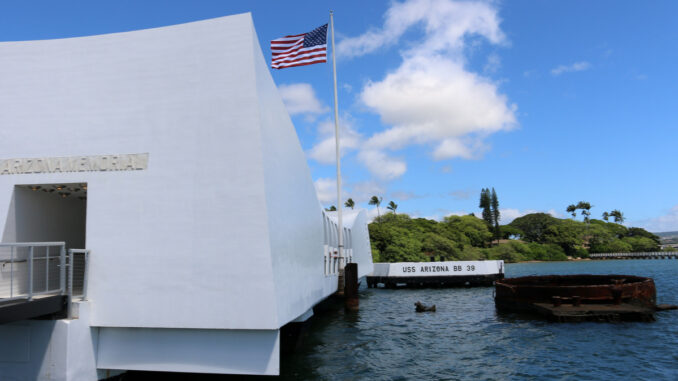 Today is an important day in history, the 78th anniversary of the attack on Pearl Harbor. It is one of the seminal moments in American and world history.
It is easy, at times, to study history and forget that the words on the page happened. Visiting Pearl Harbor — and especially the USS Arizona Memorial — is a powerful experience and a reminder of the sacrifice many made on that fateful day.
It seems so long ago. Yet, in the context of history, it might as well have happened yesterday.
The story and lessons of Pearl Harbor remain relevant today. If you find yourself basking in the Hawaiian sun, take a moment from the beach and pay your respects to those perished nearly eight decades ago today, a "date which will live in infamy."