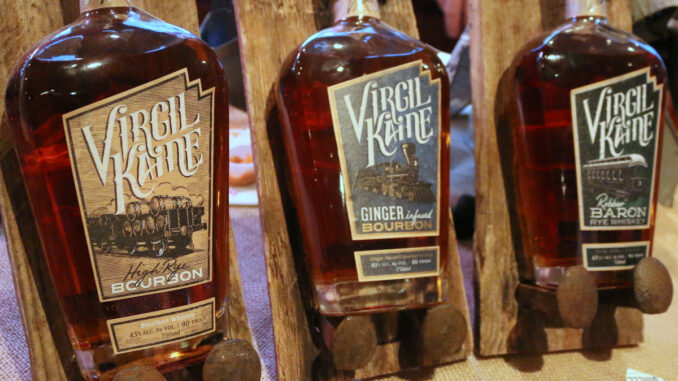 ATLANTA (defeo.biz) — Attendees at this year's Taste of Buckhead will have the opportunity to not only eat well, but help a highly regarded local non-profit.
Proceeds from a Spirit Wall at the event will benefit The Giving Kitchen. This year's Taste of Buckhead is scheduled for Sept. 15 at The Stave Room at American Spirit Works, a space previously occupied by Mason Murer Art Gallery in the trendy Sweetwater Design District.
Hosted by the Buckhead Business Association (BBA), this popular event brings together more than 30 chefs and representatives from some of Buckhead's most popular restaurants for a one-of-a-kind, upscale tasting event.
"The Giving Kitchen is the perfect organization to partner with for this year's event," said Smita Solanki, Executive Director of the BBA. "Their work in the community has been phenomenal, and we are excited to help the organization as they continue their mission to help workers in the restaurant industry."
The Spirit Wall replaces the wine wall that the event has featured in previous years. Attendees can purchase a ticket for $20 and take home a spirit that has been donated; the proceeds are donated to The Giving Kitchen via the Buckhead Business Foundation, the charitable arm of BBA.
The Giving Kitchen grew from an overwhelming response to the devastating, stage-four cancer diagnosis of Atlanta Chef Ryan Hidinger in December 2012. The response to was initially from friends within the restaurant industry, but expanded to an Atlanta-wide response.
Hidinger was well-known in the Atlanta restaurant community for his work at Bacchanalia, Floataway Café and Muss & Turner's. He and his wife, Jen, were beloved for the supper club called Staplehouse that they
had been running for several years, as a build-up to starting their dream restaurant.
This year's Taste of Buckhead will also see the return of a silent auction following a one-year hiatus and a VIP experience.