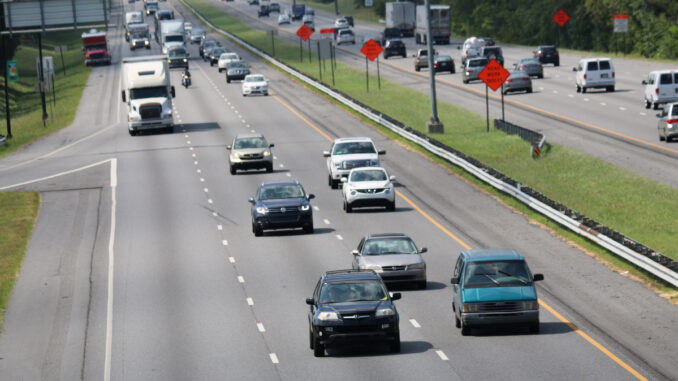 (The Center Square) — The Georgia Department of Transportation awarded more than $150.6 million to 22 projects statewide in July, the first month of the state's 2023 fiscal year.
About a third of the funds (34%) went toward widening and reconstruction projects, while a similar amount (31%) went toward bridge construction projects. Another 20% went toward safety projects, 14% toward bridge rehabilitation and 1% toward construction.
State officials said a $35 million award to Vertical Earth Incorporated is the month's highest single award. The funding will go toward a widening and reconstruction project of more than 2.3 miles of State Route 9 from McFarland Road to Post and Mullinax roads in Forsyth County.
In addition to awarding the 22 projects, state transportation officials rejected two projects.
In September, state transportation officials plan to let 29 projects valued at more than $129.5 million. Of those, about a third (31%) are for maintenance, while 28% are for safety projects.
Meanwhile, the board's finance committee said it expects an additional $85 million in revenue for the 2024 budget — $24 million from an increase in excise revenue and $61 million from increased Transportation Trust Fund (TTF) fees. The money will go toward various funds, including the capital construction fund, maintenance projects and transit initiatives.
During the July State Transportation Board meeting, GDOT officials said they had seen an increase in the bid prices compared to their anticipated spending. Because of the increased costs, officials said they rejected a higher number of projects for July.
This article was published by The Center Square and is republished here with permission. Click here to view the original.