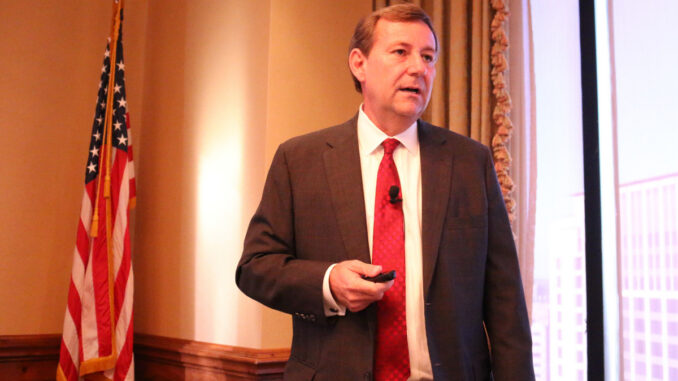 ATLANTA — Casinos seem to be an ever-present topic of conversation in Atlanta, particularly when the Georgia General Assembly convenes.
As a first obstacle, the state needs a new law allowing casino gambling. Lawmakers debated gambling during this year's General Assembly session, but the legislative body failed to send the matter to voters for a referendum.
During a recent appearance before the Buckhead Business Association (BBA), William Pate, president and CEO of Atlanta Convention & Visitors Bureau (ACVB) said while casinos may eventually come to Atlanta, he predicted it wouldn't happen for at least a few years. He also said casinos wouldn't necessarily draw more people to the city.
"It won't have a huge incremental impact on our business because there are casinos everywhere now," Pate said. "It's not like in the days when Las Vegas was the only place you could gamble and so then everybody went to Las Vegas when they wanted to gamble. Now you can go to North Carolina, Tennessee, Alabama, Mississippi. You can go all around if you want to gamble.
"I don't buy the argument that we're going to see a huge incremental lift in our visitation," Pate added. "We will see an increase in spending because people who are here … will go to casinos, and they'll spend more money and create more tax" revenues.
Then again, as Pate noted, many people didn't think the state would ever have a lottery.