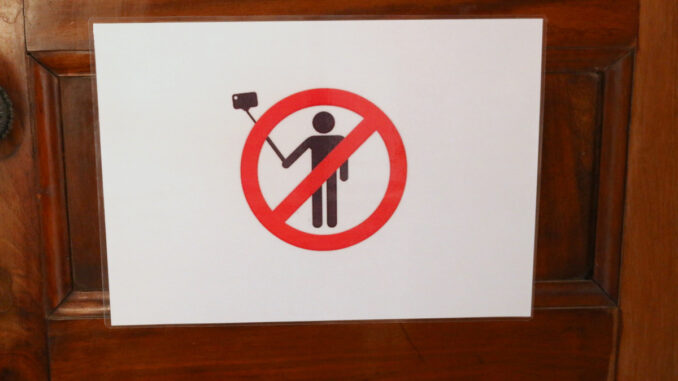 There is an epidemic affecting the world today.
It's a topic talked about in hushed tones. Some pretend like it isn't an issue. But, it has major ramifications for the future of society.
I'm talking, of course, about the selfie stick. It's becoming a real stain on the travel experience, so it's time we have a candid discussion before it spirals any further out of control.
There is nothing quite like walking around a city the caliber of Florence, Italy, basking in the glory of the Palazzo Vecchio and constantly ducking to avoid being taken out by a careless traveler whipping around a selfie stick like it's a wand. Believe me, there is no magic spewing from the business end of a selfie stick.
Or, marveling at the size and magnificence of the Colosseum in Rome only to have salesmen walk up one after the other, shove a selfie stick in your face and try to sell one, assuredly ruining the moment. Honestly, do I look like a guy who is in the market for a selfie stick?
It took all I had to not look the guy in the eyes, hold up my SLR and ask if my camera was compatible with a selfie stick.
I wonder how many people have lost an eye as the result of careless selfie stick use. Or, how many people have just snapped at the site of another selfie stick salesman?
Photos are great. People should take them. Some people should even consider being in their own photos. But, who wants to go home and see 4,236 selfie photos snapped in front of notable point between here and the River Arno?
Frankly, the star of the show here is the 1,200-year-old tower. For anyone who wants a selfie, what's to stop them from snapping a few photos in front of a green screen and place a photo from Wikipedia in the background.
People, please show some restraint.
(Note: I actually have no problem with selfies, just the people who seek to inflict bodily harm, even unknowingly, with a selfie stick. This is what you might call humor.)