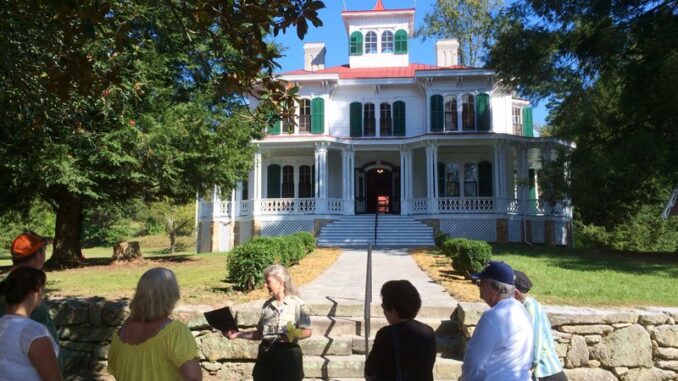 ATLANTA — Georgia's newest state historic site, which features a gazebo-topped Indian mound, opened to the public this month.
The 162-acre Hardman Farm, located in Sautee Nacoochee near Helen in White County, was donated to the state in 1999.
Capt. James H. Nichols built the featuring Italianate architecture house in 1870. The house was known as West End given its location in the western end of the Nacoochee Valley.
Lamartine Griffin Hardman, who served at Georgia governor from 1927-1931, purchased the property in 1903. The Hardman family was the last owner of the property before it was given to the state.
The area was first occupied as early as 100-500 AD. The South Appalachian Mississippian culture built a platform mound — known as Nacoochee Mound — on the site, probably between 1350 and 1600 and before the Cherokee inhabited the area.
The site was excavated at least twice. At least 75 people were buried in the site.
White County officials, meanwhile, are hoping the park's opening will help attract more visitors to the area.
"It will be a great attaction and, I think, a great attractor to the area," The Gainesville Times quoted Cindy Bailey, president of the White County Chamber of Commerce, as saying. "I think people will come specifically to see the Hardman Farm."
Hardman Farm is open for guided tours at 10 a.m., 12:30 p.m. and 3 p.m. on Thursdays through Sundays. Reservations can be made by calling 706-878-1077.
Admission is $12 for adults, $10 for seniors 62 and older, and $7 for children. Group tours are available by advance reservation.