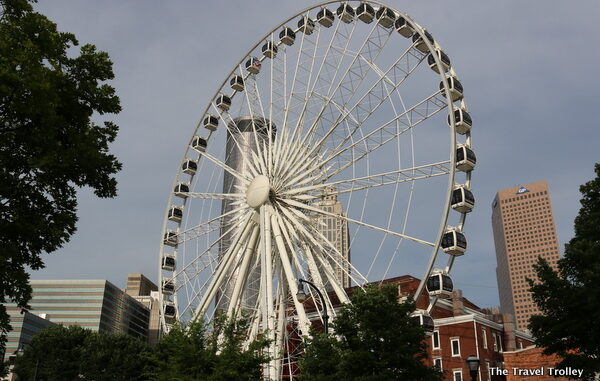 ATLANTA — A popular downtown tourist attraction will spin on for at least another year.
The Atlanta City Council, according to published reports, has extended an agreement with the companies that operate the SkyView Atlanta Ferris wheel. The extended contract with Atlanta Partners LLC and The Tabernacle Group runs through Dec. 31, 2015.
SkyView Atlanta has "been overwhelmingly successful in adding energy to the downtown area … and providing jobs in that part of town," the Atlanta Business Chronicle quoted Atlanta Councilman Kwanza Hall as saying.
The 200-foot-tall SkyView Ferris wheel is located near the Tabernacle and debuted in July 2013. The Ferris wheel is located in a parking lot owned by the Tabernacle, a former church that is today a concert venue.
Hall, according to The Atlanta Journal-Constitution, sought to extend the contract for 20 years. But, an amendment from Atlanta City Councilwoman Felicia Moore changed the extension to one year with opportunities for future extensions, the newspaper reported.
SkyView is similar to Ferris wheels in other cities, such as the famous London Eye.