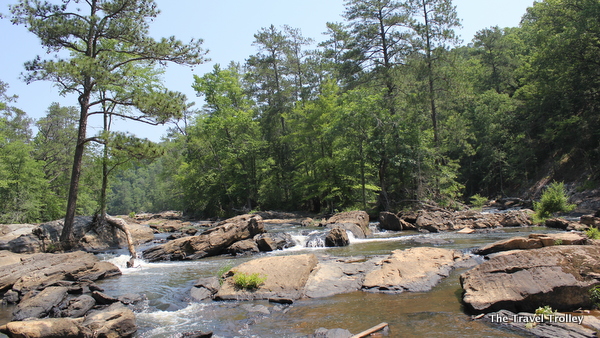 ATLANTA — Georgia's state parks will be open free of charge Sept. 29 in honor of National Public Lands Day.
"We're calling this celebration 'Your State Parks Day' to remind Georgians that state parks and historic sites belong to them," Andy Fleming, executive director of the Friends of Georgia State Parks & Historic Sites, said in a news release. "Parks add so much to our lives. We're hoping more people will visit the state park closest to their homes, and that they'll join one of the service projects happening that day."
Admission at state parks ranges from $2.50 to $10; the free admission "Your State Parks Day" includes free parking, which is normally $5. In addition to free admission, park officials are urging guests to volunteer.
"It's no secret that state park systems across the country are struggling with limited funds and resources," Fleming said. "We're helping fill that gap. And regular park visitors can help too, by visiting more often, by staying overnight more often and by volunteering when they can."
The state of Georgia operates more than 60 sites throughout the state that include Civil War battle sites, golf courses and natural wonders.
"We are thankful for the support that our Friends members give us," State Parks Director Becky Kelley said in a news release. "We wouldn't be able to offer this free day to Georgians without their help. Hopefully, more people will take this opportunity to explore parks that are right in their own communities."