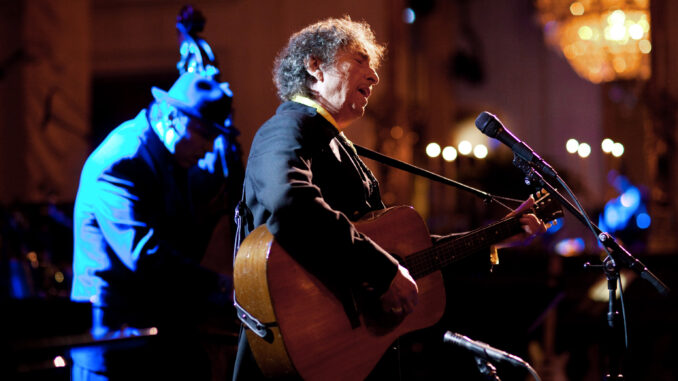 A new retrospective release from Bob Dylan will be released in November, reports suggest.
"Complete Budokan" drops in Japan on Nov. 15. The release commemorates the 45th anniversary of Dylan's first visit to Japan in 1978.
During his first visit, he performed in Japan from February to March, and a live album titled "Bob Dylan at Budokan" was released later that year.
The master tape for "Complete Budokan," recorded on Feb. 28 and March 1, 1978, was discovered in 2007.
It will now be released as a complete recording of the two live performances. The album is roughly 270 minutes long, and 36 of the 58 tracks are previously unreleased.