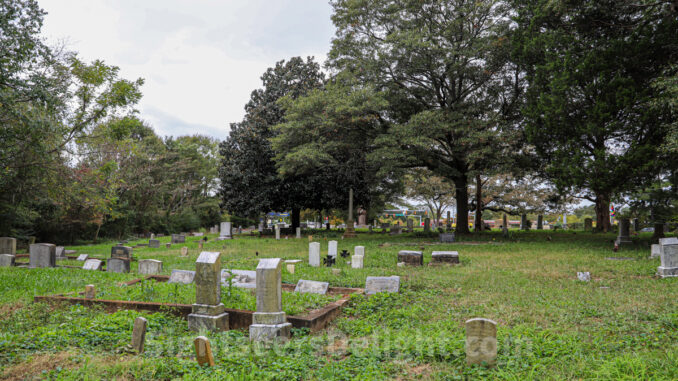 SMYRNA, Georgia — In researching and writing my book on the Atlanta Northern Railway, I reinforced the notion that historic cemeteries are a great way to connect with history.
Cemeteries are nearly everywhere we look.
Some cemeteries are famous and popular visitor destinations, such as Atlanta's Oakland Cemetery or Marietta's City Cemetery. Others like Maloney Springs Cemetery in Fair Oaks between Marietta and Smyrna are more obscure and hidden in plain sight.
But these cemeteries, no matter how large or small, no matter how well maintained or overgrown and no matter how well known or obscure, hold the key to the past.
Visitors to a larger, more well-known cemetery like Oakland Cemetery might take a tour highlighting some better-known residents. While these tours are worthwhile endeavors, no matter how detailed they are, they won't cover everyone whose final resting place is in the cemetery.
"Stories are everywhere we look," I noted in a presentation about my Atlanta Northern book.
"Sometimes we need to look a little deeper than we expected," I added. "But when we do, we might be able to find an untold story from history. And in doing so, perhaps we can fill in a missing piece of the puzzle — the puzzle of our collective story and how we as a society made it to where we are today."
My point was that we cannot erase the past or forget what happened. However, we can learn from it.
The past is not always contained in history books. Sometimes to understand what happened, we need to explore beyond the pages of the history books.
Cemeteries large and small hold countless stories, most of which aren't widely known. Perhaps, when looking for a place to explore, consider a historic cemetery.