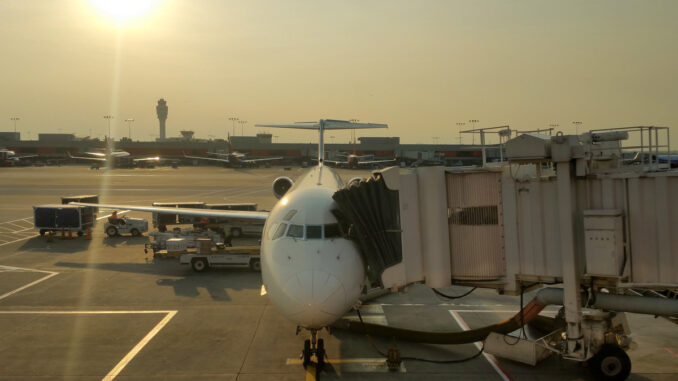 (The Center Square) — The feds announced nearly $10 million in funding for upgrades to a pair of Georgia airports.
The Federal Aviation Administration announced the grants as part of nearly $1 billion in funding to 99 airports in 47 states and two territories.
The Savannah Airport Commission will receive $6.5 million to expand Savannah/Hilton Head International Airport's security screening checkpoint. The money funds a portion of the project's second phase, which includes adding 23,000 square feet to the terminal building's south side and relocating and expanding the number of screening lanes from four to six.
The feds are sending $3 million to the Augusta Regional Airport to fund part of a project to rehabilitate the airport's passenger terminal, adding 1,420 square feet to the passenger "hold room."
"We are extremely grateful for the federal support and thank all those who worked and advocated for us," Herbert L. Judon Jr., Augusta Regional Airport's executive director, said in a Tuesday news release. "These funds will provide for a large portion of the construction of our Terminal Improvement Project.
"Once complete, we will add extra square footage, new amenities, and two additional passenger boarding bridges," Judon added. "This very important endeavor will further modernize our terminal facility, increase functionality, and significantly enhance the customer experience."
The feds previously awarded $40 million to Hartsfield-Jackson Atlanta International Airport to help improve the airport's 40-year-old Concourse D.
The grants are funded by the Airport Terminal Program of the Infrastructure Investment and Jobs Act , also called the Bipartisan Infrastructure Law. The law provides the grant program $1 billion annually for five years.
"These grants will make it faster and easier to check your bags, get through security and find your gate, all while creating jobs and supporting local economies," U.S. Transportation Secretary Pete Buttigieg said in an announcement.
This article was published by The Center Square and is republished here with permission. Click here to view the original.