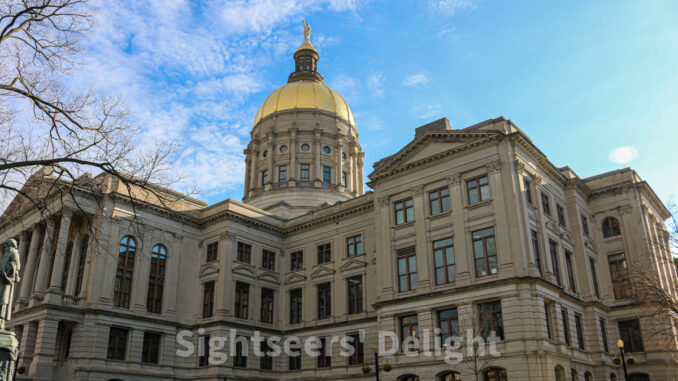 (The Center Square) — Georgia's Senate Republicans on Thursday identified public safety and potential tax cuts among their top priorities for the 2023 session.
Their public safety push could take on various forms, ranging from school safety legislation to increased punishment for recruiting minors into gangs, in line with a push Republican Gov. Brian Kemp highlighted in his state of the state address this week. They also plan to push for "aggressive bail bond reform for violent offenses."
During a news conference at the Georgia State Capitol, the Republican senators also identified cultivating an educated workforce, bolstering opportunity and innovation in the state's economy and the well-being of families and at-risk youth among the issues they plan to prioritize during the session, which kicked off earlier this month.
"Working towards better economic opportunity across the state, strengthening public safety, and supporting Georgia families are goals that Senators from both sides of the aisle can agree on," Senate President Pro Tem John F. Kennedy, R-Macon, said in an announcement.
The healthcare initiative could expand telehealth services for "rural and underserved communities." Lawmakers indicated they might seek to increase support for foster families and children and extend benefits for "income-eligible pregnant women."
To bolster opportunity, the lawmakers said they support "prudent income tax reform and tax credit review" and the "implementation of new taxpayer and homeowner relief initiatives." They also want to continue laying the foundation for "the continued electrification of transportation."
"As we begin this new era, we are looking into ways to continue growing stronger at every level, from the statewide economy, to cities and communities, to individual families across our state," Majority Leader Steve Gooch, R-Dahlonega, said in an announcement.
This article was published by The Center Square and is republished here with permission. Click here to view the original.