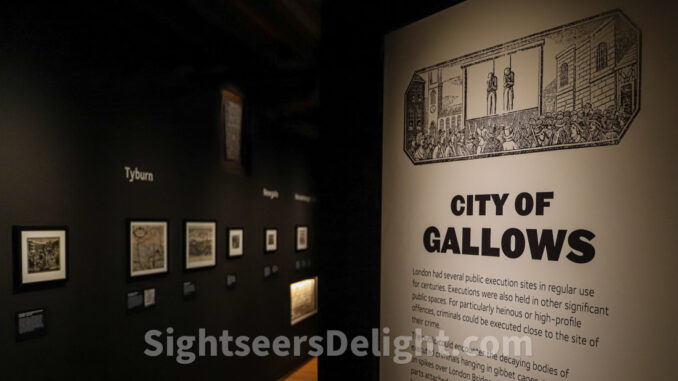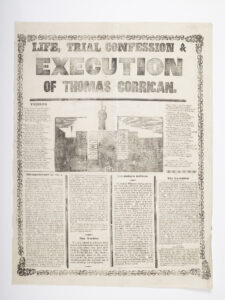 LONDON — A new exhibit shines a new light on the thousands of executions that took place in London over 700 years.
The "Executions" exhibit at the Museum of London Docklands explores the history of capital punishment from London's first recorded public execution in 1196 to its last in 1868.
As shocking as it might seem, some executions attracted tens of thousands of spectators. It seems grotesque today, but by the 18th century, execution days were essentially a holiday on the calendar, and their happenings could grind the city and its commerce to a halt.
The museum delicately walks a tightrope to tell an inherently macabre story of executions. Yes, it includes details about prisons where the condemned spent their final hours, the lead-up to the execution, the public reaction to the event, and what happened after the execution was completed.
But the exhibit is about more than shocking numbers and grotesque details about execution. The curators magnificently used artifacts, printed materials and first-hand quotes to weave a story about those executed to show the human element.
At one point in London's history, more than 200 offenses, ranging from theft to treason, were punishable by death. Thousands of people were executed in the city over the 700 years the exhibit explores.
It almost seems that once accused, it was easier to face a death sentence than to survive. It's hardly a surprise London was nicknamed the "City of Gallows."
While the museum compiled a list of the names of 5,000 people executed, it is impossible to calculate and name the actual number.
But not all executions were the same. Methods ranged from boiling to beheading to drawing, hanging and quartering.
It's not fair to simply calls this exhibition a morbid glorification of the violence that permeated London. Whether deserved or not, these executions helped shape the modern London the world knows today — they claimed the lives of both unknown and high-profile Londoners.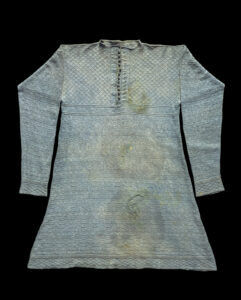 The executions even claimed the life of a king.
Among the executions highlighted was the 1649 execution of King Charles I. The museum displayed a woven silk vest King Charles I may have worn to his execution to bring the story to life.
As I've mentioned in presentations about my books, history is made up of countless untold stories. While we no longer remember these stories for many reasons, that doesn't make them a less important part of the fabric of who we are today.
The Museum of London Docklands could run this exhibition annually in perpetuity, and it would be a different exhibit every time — and every iteration would be equally interesting. That is a testament to the depth of the subject.
The exhibit runs until April 16.