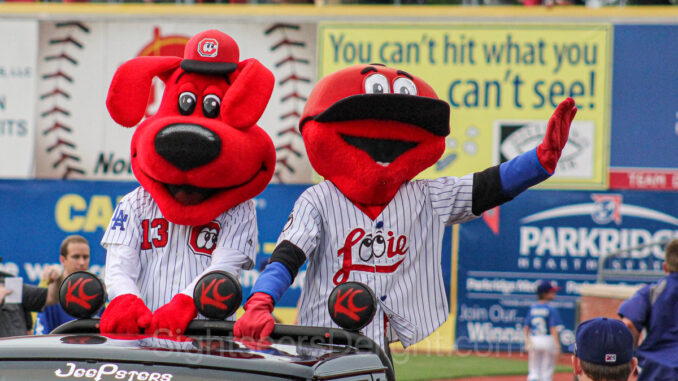 (The Center Square) — Chattanooga will be getting a new baseball stadium and city officials have called the project a "home run for the community" despite economists' questions on the numbers touted by stadium supporters.
The Chattanooga City Council approved the deal at its Tuesday night meeting, creating a stadium authority and allowing that authority to bond up to $80 million at a rate up to 6% for 30 years for the projected $79.5 million project.
"When Chattanooga revitalized its downtown following the construction of the aquarium, which I might add happened despite vocal opposition from the same predictable quarters, cities from all over the world sent delegations here to study what we did and how we did it and I feel sure the same thing will happen again," Chattanooga Mayor Tim Kelly said.
The city and county will each reportedly contribute more than $1 million to the deal initially. The bonds are then expected to be repaid through $49.8 million worth of property taxes from the site, $17.5 million worth of lease payments ($1 million per year), an estimated $5 million in sales taxes retained by the team after it was approved by Tennessee lawmakers and an estimated $3 million in parking fees.
The stadium is part of a larger project in the South Broad area where the Double-A Cincinnati Reds affiliate Chattanooga Lookouts would relocate from AT&T Field in downtown Chattanooga, built in 2000.
The new stadium is planned for 100 acres at the U.S. Pipe and Wheland Foundry site off Interstate 24 that would include a multi-family residential buildings, office space and public recreation areas.
"The fact is Chattanooga is a great place for companies to move and private investment would likely have taken place with or without this stadium," said said Mark Cunningham, spokesperson and VP of Strategy and Communications at the Beacon Center of Tennessee, a Nashville-based think tank. "Taxpayers shouldn't be forced to subsidize huge corporations at the expense of basic government functions like roads, public safety, and education. Hamilton County taxpayers should at minimum get a say in their money going to this stadium via referendum."
During his comments after the deal was approved, Kelly talked about how he believed the deal would create new revenue from the city.
"This project will conservatively generate tens of millions of dollars in new money for schools," Kelly said. "It will provide millions more in new permanent tax revenue to pave roads, invest in infrastructure and support workers."
Economists, however, have shown consistently that new sports stadiums do not create new funds for a city but instead transfer spending from elsewhere in a community to the new areas.
"It's the same as always, if people start going to the Lookouts game and spending their money there then that money, which was being spent elsewhere that would have gone to funding other government services, is now going to fund the stadium," economist J.C. Bradbury of Kennesaw State University in Georgia previously said about the proposal. "It's even a little bit more interesting because my guess is that most of the people who go to the new stadium will be people who were going to the old stadium, but that's tax revenue that at the old site will be diminished and go to the new site. So I'm not sure what the game is here."
The economic numbers that supporters used to justify the bonds were also questioned. If those funds fall short of estimates, the city and county will be responsible for covering the remainder of the bond payments.
"When it comes to collecting tax money for stadiums, there is no found revenue," Bradbury said. "When you introduce a new tax, it's mainly local people who are paying it, so they're just not spending it somewhere else. There's not a free lunch."