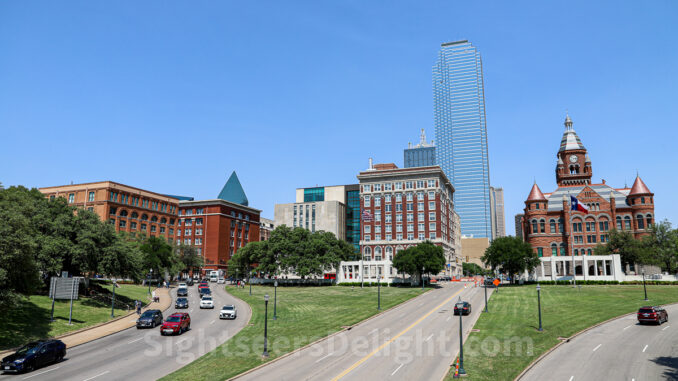 DALLAS — During the pandemic, I realized my approach to travel changed.
Whereas before COVID-19 pretty much put a damper on fun, I tried to cram in as many museums as possible. Now, I like to book some time to walk through town.
That's not to say I no longer enjoy museums. But a gander at a city's skyline is a unique way to explore its history and what makes it unique.
In Dallas, the obvious starting point might be Dealey Plaza, the site of the 1963 assassination of President John F. Kennedy.
My favorite vantage point is from the triple underpass. It allows the photographer to capture the former Texas School Book Depository and the Old Red Courthouse, built in 1892 and home to the Old Red Museum.
Of course, one could keep walking over the overpass to historic Union Station. The edifice dates to 1916. Today, it serves Amtrak, DART and TRE trains.
Another interesting railroad building is the Missouri, Kansas and Texas (MKT) Railroad building at South Market and Commerce streets. It dates to 1911.