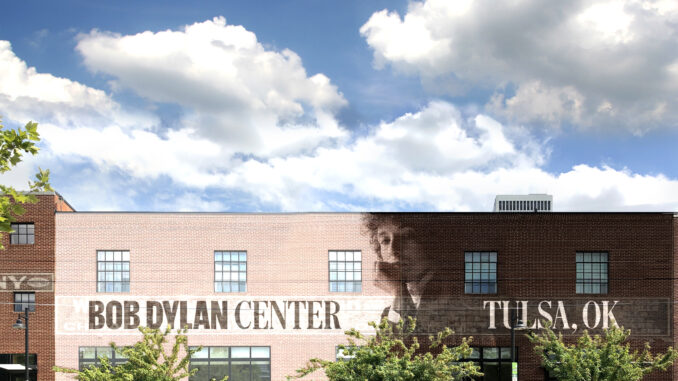 The Bob Dylan Center in Tulsa, Oklahoma, has acquired a trove of early Bob Dylan recordings and one-of-a-kind tapes, journals, books and historical elements.
The additions shed new and revealing light on Bob Dylan's formative years as an artist. Curators say the additions will increase the public's understanding of the myriad influences and environments that forged one of the world's most important cultural figures.
The Madison Tapes feature two open-reel audiotapes of Dylan performing songs by Woody Guthrie and others. They were recorded at the apartment of folk and blues musician Danny Kalb in Madison, Wisconsin, circa winter 1960­–61, while Dylan made his way from Minnesota to Greenwich Village.
The Bailey Tapes consist of more than a half-dozen previously unknown and largely unheard open-reel tapes recorded in New York City in 1961 and 1962 by noted folk and calypso enthusiasts Milton (aka "Mell") and Lillian Bailey.
The Toni Mendell Tapes are the first complete surviving recording of Dylan performing at Carnegie Chapter Hall on November 4, 1961. The concert was Dylan's first major solo performance.
Folklore Center proprietor Izzy Young organized the concert, held shortly after Dylan signed to Columbia Records; within two years, he would headline the main stage at Carnegie Hall. This complete concert tape includes seven songs that have never been circulated, including a version of "He Was A Friend Of Mine."
The Bob Dylan Center also acquired the 4,200-piece Harry Smith Library. Smith moved to New York City in 1951 and began work on The Anthology of American Folk Music, a groundbreaking work.
The Bob Dylan Center opens on May 10. The center and the Woody Guthrie Center operate under the auspices of the American Song Archives, a project of the George Kaiser Family Foundation (GKFF), which acquired Guthrie's archives in 2010 and Dylan's archives in 2016.