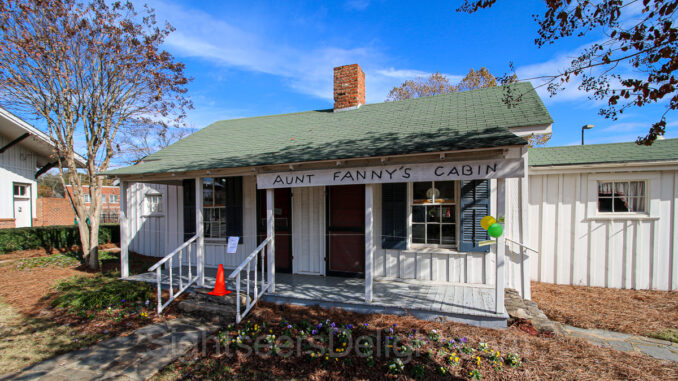 SMYRNA, Georgia — City officials here voted to dispose of a historic structure that once served as a controversial restaurant.
The city will demolish Aunt Fanny's Cabin on February 1, 2022, if it cannot find a buyer for the structure before that date, the Marietta Daily Journal reported. The move follows an earlier recommendation by a city task force.
The structure was apparently built as a residence in the 1890s. It served as an "Old South" themed restaurant starting in the 1904s, and the city of Smyrna purchased the structure after the restaurant close about 30 years ago.
In a bizarre, unsigned statement issued last week, the city said it would honor the cabin's namesake, Fanny Williams, at some point in an appropriate way.
"Make no mistake, and we wish to be very clear, with no ambiguity, that whether there is ever merit in considering retaining objects of history for historic preservation, we condemn the caricature and overt indignity of the theme of the establishment that was Aunt Fanny's Cabin," the city said in the statement. "…The decision that we have faced has given us the opportunity to respect the rights and dignity of Fanny Williams."