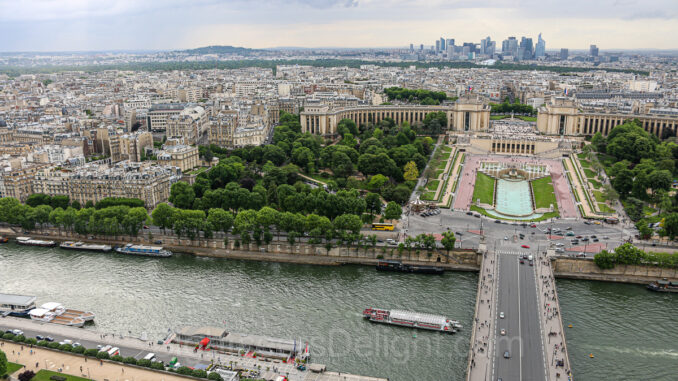 When choosing a travel guide for planning what to see and do on a trip, there is no shortage of options on the marketplace today.
I'm not going to suggest one travel guide over another. But what I want to say is don't worry about trying to cram everything into a trip.
It's the mistake I sometimes make when I'm traveling. I try to stop in every museum or see every statue, thinking that makes for a successful visit.
While it may be informative, it is equally exhausting, and, inevitably, you will miss something while trying to see everything. Plus, whatever you miss makes for a perfect excuse for making a return visit.
Over the years and my many travels, I have realized the best memories are the unplanned ones.
These unplanned happenings don't have to be grand in nature. Maybe it's a memory as simple as sitting in a small cafe somewhere in the heart of Paris and ordering a second bottle of wine because you're enjoying the ambiance.
That's not to say travel guides have no place in your travel planning arsenal. But spend a few minutes finding the cafes, coffee shops and public parks that the locals enjoy.
To that end, the writers of published travel guides aren't always the exerts about a destination. I have no problem with travel guides and regularly buy them, but they are sometimes out-of-date as soon as they are published.
Even if you purchase a travel guide, spend at least a few minutes exploring the online edition of the location newspaper and what local bloggers say about a destination. They're on the ground, and they often have better insights into the true essence of a destination.
Years later, you might not remember whether you saw every statue of Louis XVI. But you will remember that cafe.
The above was adapted from my remarks to Mary & Martha's Place: Women, Chocolate, & the Arts 2021: "Wine, Cheese & History. What's Not to Love?"