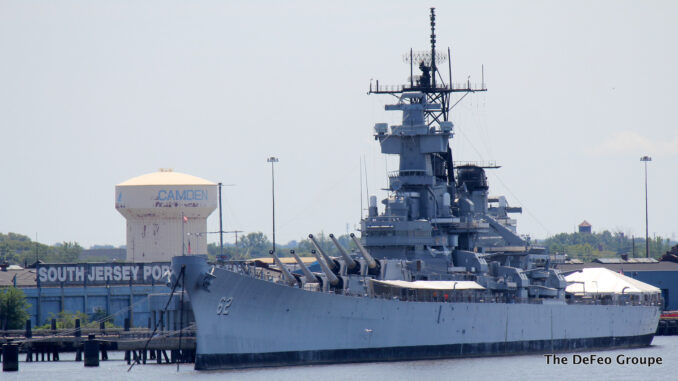 (The Center Square) – A New Jersey assemblyman wants the state tourism department to step up its promotion of the Garden State, anticipating the end of the COVID-19 pandemic.
Assemblyman Ron Dancer, R-Ocean, has introduced A5106, requiring the Division of Travel and Tourism to identify places to highlight, create tourism videos about those places – including a brief history and admission information – and publish them online.
The proposal requires officials to give special consideration to "tourism sites that are in close geographic proximity to one another or near arts, cultural, historical, entertainment, or other tourism destinations or exhibits of interest to tourists."
"Keeping our art attractions, cultural gems, historical sites and world-famous destinations in the public eye is vitally important. The survival of many of our nonprofits and the state's tourism industry rely on public support," Dancer said in a news release. "The state needs to take the lead in promoting our cherished sites by making videos available online. Travel and tourism is critical to rebuilding our economy and we need to get the public ready to hit the roads by the summer."
The bill, which is pending before the Assembly Tourism, Gaming and the Arts Committee, does not allocate any additional budget, but lawmakers could address the topic as part of the annual budget process, a spokesperson for Dancer said. It is not immediately clear whether the state tourism department would request more funding to comply with the bill's requirement should it be passed into law.
A spokesperson for the Division of Travel and Tourism did not immediately respond to a request for more information.
"The tourism industry promotes all 21 counties and is spread across all four seasons. From High Point State Park to the Cape May Lighthouse, and the Delaware Water Gap to the Atlantic Ocean, each region provides a unique experience," Dancer said. "Many attractions are located less than a tank of gas away for our residents and those in neighboring states – making New Jersey a choice destination for anyone hesitant to get on an airplane post-pandemic."
Before the pandemic, tourism was the sixth-largest industry in New Jersey. According to a news release from Dancer, a third of jobs lost during the pandemic are in the travel and leisure sector, and according to state tourism officials, the pandemic and its related policies have hit the tourism industry harder than any other industry.
In 2019, the state's 116 million visitors spent $46.4 billion and supported 343,000 jobs in New Jersey, officials said. In 2020, that number could decline 24% to as low as 88 million, officials said.