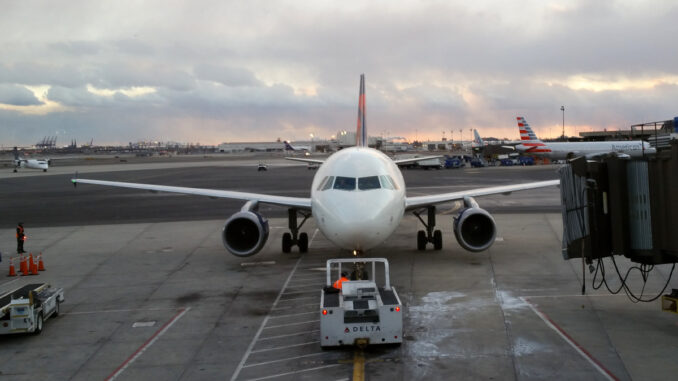 (The Center Square) – The New Jersey State Policemen's Benevolent Association wants lawmakers to revisit a law that could lead to charges for officers searching or arresting minors suspected of underage drinking or possessing marijuana.
The law, A-21/S-21, "has had a negative effect on public safety," Pat Colligan, state president, said in a letter to Senate President Steve Sweeney, D-Gloucester/Salem/Cumberland, and Assembly Speaker Craig Coughlin, D-Middlesex.
"This law has led to confusion, concern, and morale issues amongst our members," Colligan added. "… This law is not leading to social justice but rather a diminishment of social order that does not benefit our youth or our communities."
In February, Gov. Phil Murphy signed A-21/S-21 into law. The legislation legalized marijuana in New Jersey and addressed underage possession and consumption.
At the time, police groups raised concerns about a provision in the legislation that established "criminal liability" for police officers who commit "official deprivations of civil rights concerning" underage possession. Now, the association is calling for the passage of A-5523/S-3577, which would remove criminal liability for officers investigating underage possession of alcohol or cannabis.
Reports of pop-up parties have been reported statewide. Additionally, "public pot use by minors and other violations have overwhelmed police departments throughout the Jersey shore and elsewhere," Colligan wrote.
"The misguided law signed by Governor Murphy earlier this year has handcuffed our law enforcement," Assembly Republican Leader Jon Bramnick, R-Union, said in a statement. "The Legislature must come together in a bi-partisan manner to pass this bill and allow our police officers to keep our communities safe."
During a news briefing last month, Murphy dismissed the notion that the new state laws resulted in irresponsible behavior.
"We look at everything, constantly, and I think the factors are many," Murphy said, according to a transcript. "It's a little bit to me a different theme but it's a little bit to me why is there dislocation in the labor market?
"I'm not of the opinion there's any one reason for it," the governor added. "We want to make sure that when we think about what our strategy is that we consider all the options and look at all the contributing factors. I would say the same thing about people behaving irresponsibly."