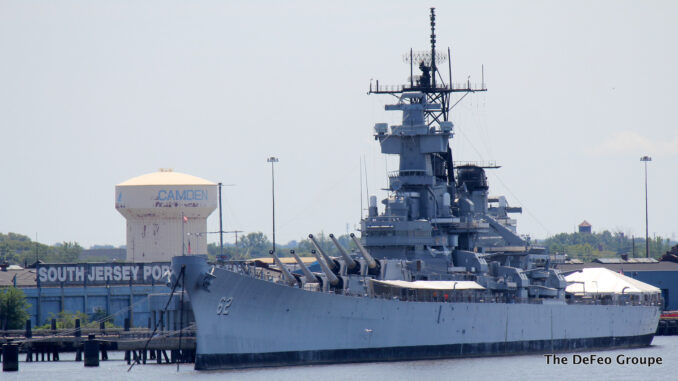 (The Center Square) – The Small Business Administration (SBA) has awarded a $512,339 grant to the Battleship New Jersey museum ship in Camden, the latest in a string of federal dollars going to venues that closed amid the COVID-19 pandemic.
The grant is part of the Shuttered Venue Operators Grant (SVOG) program included in the American Rescue Plan (ARP).
The Battleship New Jersey grant "will ensure that this historic ship continues to be a destination for veterans, families and historians for generations to come and learn about our nation's history," U.S. Rep. Donald Norcross, D-N.J., said in a news release.
As of this week, 195 venues across New Jersey received more than $115.8 million in grants under the program. The grants range in value from about $3,000 to $8 million.
"The $512,000 grant from the federal government helps us keep our staff employed, our veterans volunteering, and our teak deck restoration project going," Marshall Spevak, chairman of Battleship New Jersey's board of trustees, said in a news release.
According to data from the SBA, two dozen venues in the Garden State received grants of more than $1 million.
The New Jersey Performing Arts Center in Newark received an $8 million grant under the program, the largest in the state. Rent at 20, a theatrical producer in Summit, received $7.4 million, the second-largest in New Jersey, while Paper Mill Playhouse in Millburn received nearly $7.4 million under the program, the third-largest.
Nationally, the SBA has awarded 9,844 grants totaling $7.6 billion under the program.
In New York, 1,142 venues received more than $1.1 billion, while 338 venues in Pennsylvania received more than $229.6 million and 30 venues in Delaware received more than $13.3 million.