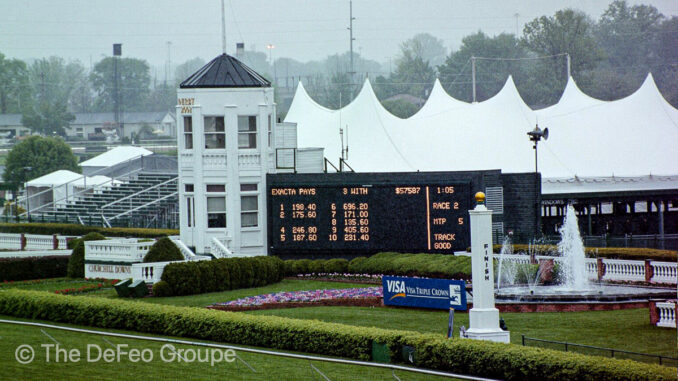 (The Center Square) – Gov. Phil Murphy signed a bill that allows fixed-odds wagering on horse racing in New Jersey.
A-4909/S-3090 defines "fixed odds wagering" as a form of horse racing where account holders may lock in the odds offered by bookmakers when they place a bet, and the odds do not fluctuate. Both the state Assembly and state Senate unanimously approved the measure in June.
Once the race is finished, the funds are transferred from the fixed-odds wagering licensee to winning bettors. The fixed-odds wagering licensee would levy applicable fees.
In a news release, Todd Buckingham, the chief executive officer of BetMakers Technology Group, an Australian-based company, called the new law "a historic moment for wagering in the United States." In February 2020, BetMakers signed a 10-year fixed-odds agreement for thoroughbred horse racing with the New Jersey Thoroughbred Horsemen Association and Darby Development, the operator of Monmouth Park.
"New Jersey becomes the first State in the U.S. to offer Fixed Odds betting on horse racing, and opens the door for the thoroughbred industry to offer Fixed Odds betting markets on racing in the same way as sports," Buckingham added.
Betting on horse racing in the United States is based on a pari-mutuel wagering system in which the odds and payoffs are based on the collected pool of bets, and a percentage is taken for various expenses.
In a May fiscal estimate, the Office of Legislative Services (OLS) said the bill would likely increase annual state administrative expenditures by an "indeterminate amount." The state would likely need to fund the oversight and regulation of fixed-odds wagering, including licensing operators and employees.
However, OLS said state revenue would rise "by an indeterminate amount" annually from application fees for licenses for operators and employees and the distribution of gamblers' dormant fixed-odds wagering account balances and expired tickets.
"We believe this model will deliver the best outcome for the racing industry across the US and from our racing partners globally. Importantly, we are now ready to progress with any racing body, either domestically in the U.S. or internationally, on how Fixed Odds can deliver a beneficial outcome for them in the New Jersey market," Monmouth Park Chairman and CEO Dennis Drazin said in a news release.