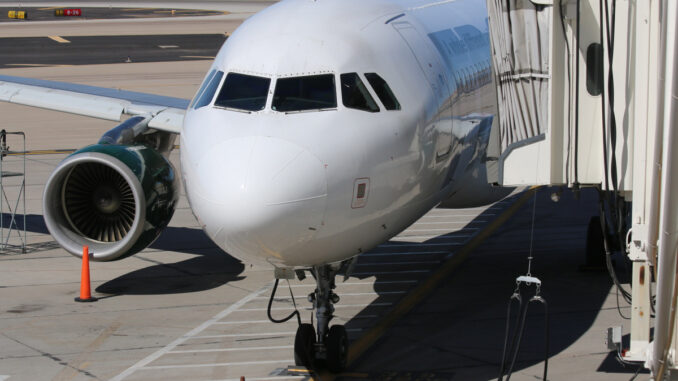 A group of Republican senators wants the Centers for Disease Control and Prevention (CDC) to end its mask mandate for fully vaccinated people on public transportation.
That includes at airports and on commercial airplanes, buses and rail systems.
"Joe Biden has lectured Americans to 'follow the science,'" U.S. Sen. Marsha Blackburn, R-Tennessee, said in a news release.
"It's clear that this rhetoric was just another way for the radical left and big government to control Americans," Blackburn added. "Experts have been clear for months – if you are vaccinated you do not need to wear a mask. It's time we end these absurd political charades and start following the science."
Blackburn joined U.S. Sens. Ted Cruz, R-Texas; Susan Collins, R-Maine; Jerry Moran, R-Kansas; Roger Wicker, R-Mississippi; and Cynthia Lummis, R-Wyoming, to introduce a resolution calling for the mandate to end.
"Over 150 million people in the United States are fully vaccinated and mask mandates have been lifted across the country," Cruz said in a news release. "But the CDC inexplicably still hasn't lifted the mask mandate for public transportation.
"It's long past time for President Biden and the CDC to follow the science and end this mask mandate for fully vaccinated individuals," Cruz added. "Americans should be able to travel to celebrate Independence Day with their friends and loved ones without having to follow an outdated and unnecessary mandate."