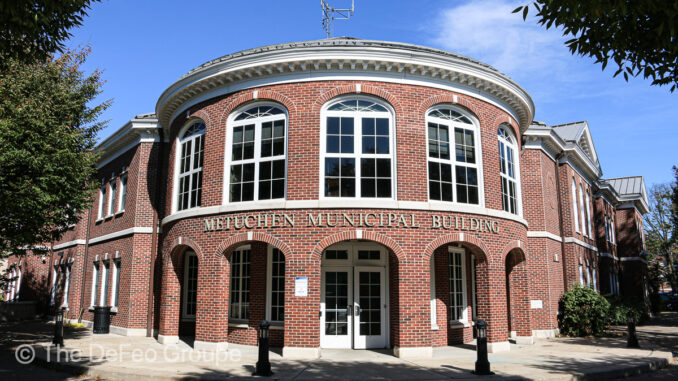 Murphy adjusts order for college sports gatherings
Gov. Phil Murphy issued an administrative order clarifying gathering limits for indoor nonprofessional and noncollegiate sports.
Under the order, anyone necessary for the practice or competition, including coaches, athletes and up to two parents or guardians, do not count toward the general indoor gathering limit of 25 people. The order also permits businesses to allow customers to use self-service food stations, including buffets and salad bars.
"As our vaccination effort expands rapidly across the state and our entire adult population becomes eligible, it is now possible to take further incremental steps towards a return to normalcy," Murphy said in a news release.
Oroho: Use federal dollars to prevent school funding cuts
A state Senate Republican wants acting Education Commissioner Angelica Allen-McMillan to support a plan to use federal stimulus money to prevent funding cuts to 200 school districts.
The cuts were included in Gov. Phil Murphy's proposed $44.8 billion 2021 fiscal year budget, state Sen. Steven Oroho, R-Sussex, said.
"The public deserves to know if the NJDOE supports the governor's proposal to cut school aid during this difficult time or if they will support our responsible plan to maintain funding using a small portion of the billions in federal relief coming to New Jersey," Oroho said in a news release.
Republicans want clarity on reopening of community clubhouses and pools
Some Republicans want the state to clarify when community clubhouses and pools can reopen.
"According to the Governor's office, clubhouses fall under social clubs, however, the language in the Executive Order does not include clubhouses," state Sen. Jim Holzapfel, R-Ocean, said in a news release. "This has created confusion about whether or not these facilities have the ability to lawfully reopen. Without any guidance from the Governor, communities remain in limbo on how to properly and safely reopen."
The lawmakers point to S-2695/A-4390, which would, in part, allow social spaces to reopen with less liability and concern for board members.
N.J. Transit begins testing new dual-power locomotives
N.J. Transit has started testing the first of 25 new ALP-45 dual-power locomotives.
The testing "represents the first tangible evidence of a process we started three years ago to renew our entire rail fleet," N.J. Transit President & CEO Kevin Corbett said in a news release. "One new dual-power locomotive is here today, but more are arriving this year through early next year, and eight more are on order."
In two years, N.J. Transit will start receiving 113 new self-propelled multilevel rail cars, which will replace the system's aging Arrow III cars.
– The Center Square