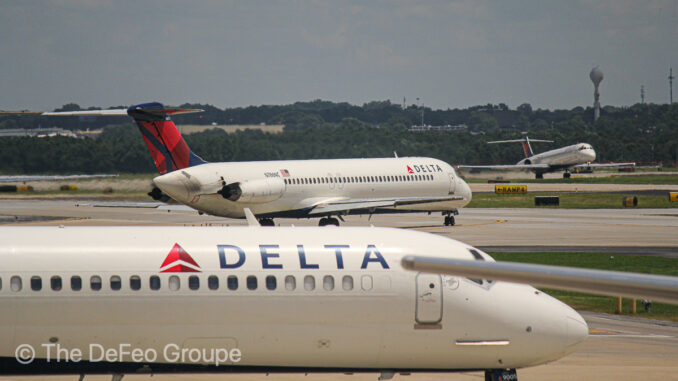 (The Center Square) – The city of Atlanta will spend $33.1 million to build a new Delta Sky High Club at Hartsfield-Jackson Atlanta International Airport.
The Atlanta City Council approved a resolution this week authorizing a $33.1 million reimbursement to Delta to build the 20,000-square-foot lounge for its club members to relax and enjoy perks such as premium alcoholic beverages and food while awaiting their flight.
Atlanta owns and operates Hartsfield-Jackson Atlanta International Airport. Delta renewed its lease agreement with the city for 20 years in 2016. The agreement initiated a $6 billion expansion of the airport.
Officials estimate the airport has an $82 billion economic impact on the state.
The new club will be financed with Atlanta's existing airport revenue, according to city documents.
"The debt associated with the reimbursement will be repaid as part of the overall debt recovery formula in the airport's rates and charges, while the interior fit and finishes are to be funded by Delta directly without contribution from the city," Atlanta finance officials wrote.
Atlanta budget documents show the city received more than $587 million in revenue from the airport in fiscal year 2020 and more than $307 million in fiscal year 2021. The airport also received more than $388 million in Coronavirus Aid, Relief and Economic Security (CARES) Act grant funding to support its revenue gap caused by the pandemic.
Delta will lease the space from the airport and trade in two of its seven other clubs in the airport, totaling 9,000 square feet. Delta will have to add a new floor to complete the project, city documents show.