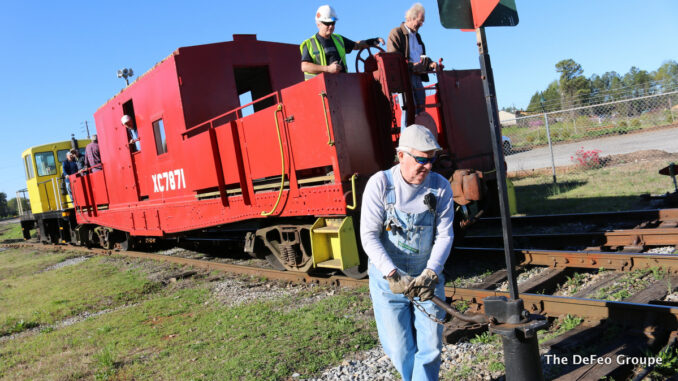 DULUTH, Ga. — The Southeastern Railway Museum has received a 2020 Gwinnett Creativity Fund General Operating Grant.
The $7,500 grant will help the museum continue to offer programs amid the COVID-19 pandemic.
The Gwinnett Creativity Fund allows non-profit cultural and arts organizations to grow and evolve, provide programs and education opportunities, engage underserved audiences and enhance the county's economic development and cultural landscape. Explore Gwinnett, the Gwinnett Convention and Visitors Bureau's marketing brand, is administering and managing the grants.
"Returning to operations amid the COVID-19 pandemic has been challenging for the museum and our many dedicated volunteers," Randy Pirkle, the museum's executive director, said. "While the pandemic has made it difficult to plan events and operations, we appreciate Explore Gwinnett's commitment to the community."
The museum reopened for limited operations on May 30, and with the reopening unveiled renovations to its Superb Pullman car, one of five remaining Pullman cars used by the president of the United States.
The Superb transported the body of President Warren G. Harding after he died in 1923. It is the only surviving car to carry a deceased president who died while in office.
Museum volunteers spent more than 200 hours on the project. The museum applied for a National Railway Historical Society (NRHS) Railway Heritage Grant for the project, and the Atlanta Chapter of the NRHS also contributed funds to support the effort.
In mid-June, the museum also hosted a Steak Cookoff Association (SCA) sanctioned event.
For more information about the grants program, visit GwinnettCreativityFund.com. For more information about the museum, its operating hours and its updated admission fees, visit SoutheasternRailwayMuseum.org.