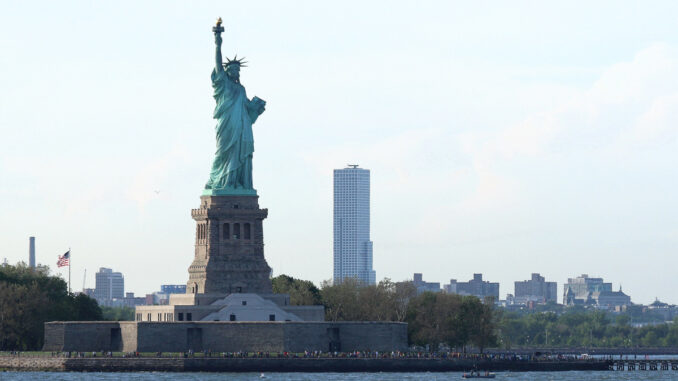 By Dan McCaleb | The Center Square
(The Center Square) – Residents of New York, New Jersey and Connecticut are under a travel advisory as the number of deaths in the United States from the novel coronavirus doubled to more than 2,000 over a 48 hour period.
The Centers for Disease Control and Prevention issued the travel advisory Saturday and urges residents "to refrain from non-essential domestic travel for 14 days effective immediately. This Domestic Travel Advisory does not apply to employees of critical infrastructure industries, including but not limited to trucking, public health professionals, financial services, and food supply."
Earlier Saturday, President Donald Trump had suggested he was considering a quarantine of the three states because of the spread of COVID-19 in the region.
New York on Saturday saw another 7,681 positive cases diagnosed since Friday's report, bringing the overall total to 52,318. The state has seen 728 deaths from COVID-19 as of Saturday, which is about 40 percent of the 1,839 reported across the United States.
As of Saturday, the number of positive coronavirus cases in New Jersey increased by 2,289 from the previous day to 11,124. Thirty-two additional virus-related deaths were reported, bringing the total number of deaths to 140.
The story first appeared on The Center Square.